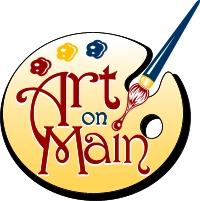 The best art festival in town is here and to all those people who are have the passion for arts, Arts on Main Festival is the festival to look forward too. Be hyped and excited as it happens all over again to satisfy your hunger for art. This year, the arts festival has prepared a lot of fun and exciting activities just for you and there will be absolutely something for everyone to look out for. Clear all your schedules because on the 28th of May straight until the 11th of June 2011, the Arts on Main Festival will be joining everyone to celebrate wonderful works of art and striking talents of local artists and craftsmen in the area. Have a great time with an event you surely wouldn't want to miss.
This year, the event will host an art competition dubbed as the 'Battle of the Brushes'. By bringing your brushes, your creativity and your competitive spirit, you are then entitled to be part of this amazing and exciting brush art competition. For those interested artists, you may register in advance at the South Simcoe Arts Council. Participants of this event will be provided with all the necessary materials needed and will be given 20 minutes to craft the perfect art work. Live music will be playing in the background to accompany the artists and to help bring out their creative imaginations and ideas. Participants who land first and second place in the competition will win prize money.
The arts festival is a great way to improve the artistic abilities of the locals and will help promote art among the young. The event will be open to all and will be running from the 28st of May until the 11th of June. Come and join the artistic fun at the Arts on Main Festival.