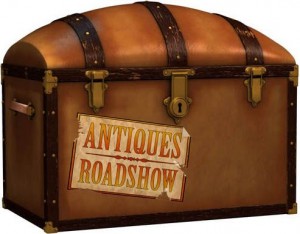 To those who have a passion for antiques, get ready as the annual Carp Antique Roadshow & Fair comes to you again. This year, the annual antique roadshow and fair promises to be bigger, better and more exciting, and is sure to attract more guests. Be at the Mapleview Community Church (Arena) on the 14th of May 2011 and see a whole lot of antiques on display. This will definitely delight all antique enthusiasts out there so be at the event and don't miss it. You will have a whole day of fun and exploration as we offer you the most beautifully crafted antique items.
If you have your own antique items, you are absolutely welcome to bring them along to the event. On that day, antique specialists and will be most happy to serve you by giving you an intricate analysis and evaluation of your antique. The exhibit will highlight the seniors who will be bringing in items from Home Products to Aides and if you are interested to participate in the exhibit, you are also welcome to do so. Show off your wonderful and fabulous antique items and delight the visitors and guests of the event.
The antique roadshow and fair will also give out five lucky door prizes to five lucky winners. If you're one of them, then expect to take home fabulous prizes. Expect a whole lot of exhibitors on the event and be enchanted with all the rare and precious displays at the event. Refreshments will be available for all and admission is free of charge. Bring the whole family and your friends, and don't worry with parking spaces since guests with vehicles we will be provided a huge open space for better convenience. If you love antiques, then come to the year's Carp Antique Roadshow & Fair.