Mark your calendar for February 17 & 18, 2012! Come and join the fun at the 22nd annual Dorset Snowball Winter Carnival!
Snowball was originated by the volunteer Committee for the Dorset Recreation Centre back in 1991 as a community event and fundraiser for the Rec Centre. Snowball takes place on the 3rd weekend of February every year and has grown from an event that used to be only attended by people form Dorset to an event that is now attended by people from all over Ontario.
The main focus of Snowball is to provide affordable family oriented entertainment, to make Dorset a "destination" and to bring the community together for a day filled with activity and fun.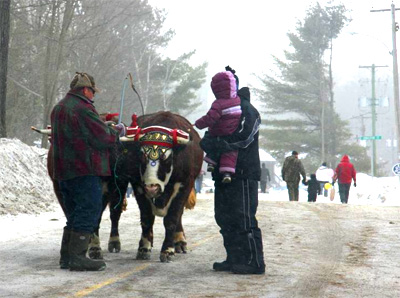 The festivities begin Friday evening, the fun continues with Saturday's events. For more information visit the official website at www.dorsetsnowball.com.