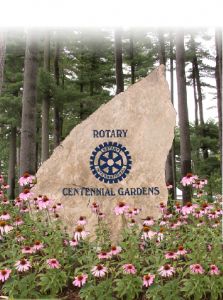 Rotary Centennial Gardens Visual Art Awards Reception.
Ten of Muskoka's finest artists vie for a $1,000 prize for producing a piece of art that captures the essence of what the Rotary Centennial Gardens is all about.
The Rotary Club of Bracebridge
Open House
Friday, October 2, 2015
6 – 8 p.m.
Celebrating the winner of the inaugural
"Rotary Centennial Gardens Visual Art Contest"
Rotary Centre for Youth
131 Wellington Street, Bracebridge
Hors d'oeuvres and Cash Bar
Public Welcome
$1,000 prize awarded to winning artist at 7 pm.