Valentine's Day Celebration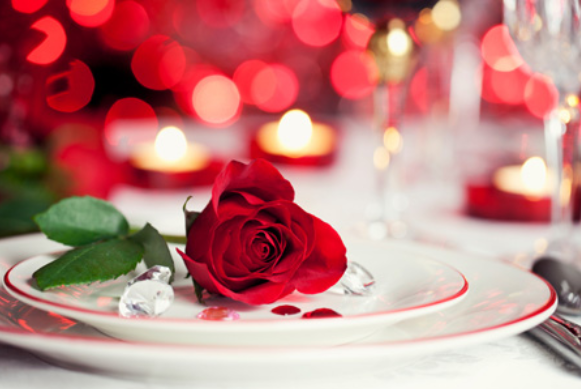 Valentine's Day is a time when people show feelings of love, affection and friendship. It is celebrated in many ways worldwide and falls on February 14, each year.
Valentine's Day is an opportunity for people to tell somebody that they love them in a romantic way. It falls on February 14, the name day of two saints, St Valentine of Rome and St Valentine of Terni. In pre-Christian times, the middle of February was a time of pagan fertility festivals in Europe and allegedly the time when birds chose a mate.
Many people give gifts to loved ones on Valentine's Day. Common gifts are:
•    Flowers, particularly red roses.
•    Chocolates and/or candy.
•    Teddy bears.
•    Toy hearts.
•    Sparkling wine.
•    Cosmetics.
•    Clothing, including lingerie.
•    Jewelry.
Many people also thought that birds chose their mates at this time of year. Around the year 1380, the English poet Chaucer wrote a poem for the first anniversary of the engagement of King Richard II to Anne of Bohemia. This is thought to be the first association between celebrations of romantic love and St Valentine's Day on February 14. The connection remained important throughout the middle ages.
The most common symbols of Valentine's Day are heart shapes, which are used to decorate many things, including cards, trees, wrapping paper, cookies and gift boxes. Other symbols associated with February 14 are pairs of birds, cute teddy bears, Cupid and his arrows and couples kissing or embracing. The colors red and pink are often associated with Valentine's Day.
Date :
Feb 14, 2017 @ all day
………………………………………………………………………………..
How Sweet It Is : Cabaret Music Series
Artisan Entertainment presents HOW SWEET IT IS/ Cabaret Music Series Saturday February 25, 2017 – 7:30pm & Sunday February 26, 2017 – 2:30pm. We celebrate the great music of James Taylor, John Denver, and Jimmy Buffett. Featuring Doug Reansbury, Cliff Edwards, Jeff Callery, Duncan Holt, Ken Hall, and Mark Wilkins. Hear "Sweet Baby James", "Fire and Rain", "Back Home Again", "Country Roads", "Changes In Attitude", "Come Monday", and many other favourites.
Subscriptions and group rates are available by calling the Playhouse Box Office 613-382-7020, or in-person at the Firehall Theatre, 185 South Street Gananoque ON.
Date:
Saturday, Feb 25 at 7:30 pm to 9:30 pm
to
Sunday, Feb 26, at 2:30 pm to 4:30 pm
Event location:
Firehall Theatre
185 South Street, Gananoque, Ontario, Canada
Phone contact: 613-382-7020
Website: 1000islandsplayhouse.com
………………………………………………………………………………..
February Meeting – Gananoque Horticultural Society

The February meeting of the Gananoque Horticultural Society will be held on Wednesday , February 8 at 7:00 p.m. at the Carveth Care Centre, Herbert St. entrance.
The featured program is "Herbs". Nancy Cole will introduce us to herbs, including how to grow  them and their uses. We are "Green" . Please Bring a Mug. Light refreshments and door prizes. Visitors Welcome.
Date:
Wednesday, Feb 8, 2017 from 7-8:30 pm
Contact Name: Joan MacKinnon
Contact Email: gan.hort.soc@gmail.com
Contact Phone: 613 463 9406
Contact Organization: Gananoque Horticultural Society
………………………………………………………………………………..
Growing Herbs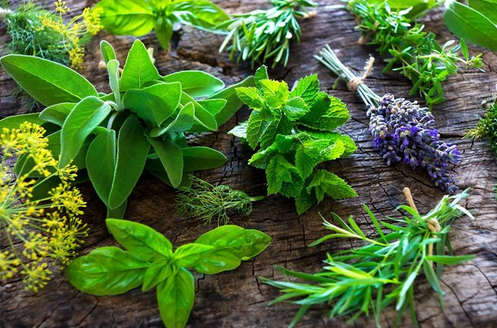 Nancy Cole will give us an introduction to growing herbs.
All welcome.
You may also like the following events from the same organizer:
Date:
Wednesday, Feb 8, 2017 at 7 pm
Event location:
Carveth Care Centre, 375 James Street, Gananoque, Canada
………………………………………………………………………………..
It's All Good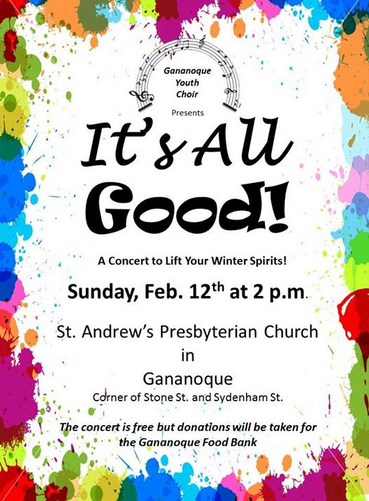 A concert to lift your Winter Spirits! Come hear the Gananoque Youth Choir in their first official concert! Chase your winter blues away with some uplifting tunes!
Date:
Sunday, Feb 12, 2017 at 2 pm
Event location:
Gananoque Youth Choir,
175 Stone Street, Gananoque, Canada
………………………………………………………………………………..