Gananoque Walking beer tour 2017


This tour with Gananoque & Kingston Beer Tours, will include a walking tour of Gananoque, with a focus on craft beers in the region. We will also discuss local history, legends and famous individuals from the area.
Stops on the tour will include the Gananoque Brewing Company, the Stone Water Gastro Pub, the Gananoque Inn, and the Old English Pub. You will have a tour of the Gananoque Brewing Company, and will sample a total of 8 plus craft beer on the tour.
We will provide food samples from several great chefs in Gananoque. This tour will run from 1-4:30, and will meet at the Gananoque Brewing Company, 9 King St. E, Gananoque.
THE GANANOQUE WALKING TOUR RUNS EVERY SATURDAY AND SUNDAY (fall and winter)
Date :
Sunday, November 5, 2017
Event location :
Gananoque Brewing Company, 9 King St. E, Gananoque, Ontario
Contact :
Website: kingstonganbeertours.com/#tours
…………………………………………………………………………………
Gananoque Multicultural Potluck & We Are Neighbours Exhibit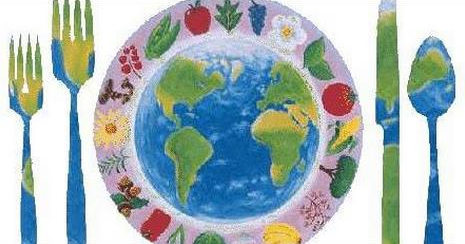 To celebrate the arrival of the We Are Neighbors exhibit in Gananoque the library is asking community members to bring a covered dish representing their culture or heritage.
We'll be sharing and enjoying the stories of our resident's one bite at a time.
We'll provide beverages, plates and utensils as well as music, stories and activities for children. It will be a feast for all ages, so let's come together and connect through food and conversation!
Date :
Monday, November 6, 2017
Event location :
Gananoque Public Library, 100 Park Street, Gananoque, Canada
Contact :
Gananoque Public Library
Phone contact: 613-382-2436
E-mail: phudson@gananoquelibrary.ca
…………………………………………………………………………………
Firehall Theatrepresents "Wall of courage"

We will be presenting Wall of Courage at The Thousand Island Playhouse Firehall Theatre from November 7 to 23. The venue will be open daily from 11-5 for public viewing. We will be hosting special event evenings during the exhibition as well. If you would like to get more information on the exhibition or any of the events, please contact us. Looking forward to seeing lots of faces at all of the events!
Date :
Tuesday, November 7, 2017
Event location :
Firehall Theatre, Gananoque, Ontario, Canada
Contact :
Thousand Islands Playhouse
185, South Street, Gananoque, ON
E-mail: studio@heatherhaynes.com
…………………………………………………………………………………