Vancouvers' Force Four Entertainment is coming to Perth to discuss a new TV series being developed for a major Canadian broadcaster. Perth is one of the few Canadian communities shortlisted for the opportunity to be showcased on a national platform!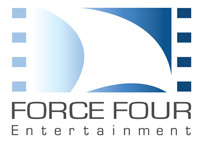 Join the Perth Ontario information session on Monday January 21, 2013 at 7pm at the Best Western Plus – Parkside Inn & Spa located at 82 Peter Street in Perth Ontario.
The producers are visiting each shortlisted community to gauge the interest of the residents and determine which town will be the best fit for the TV series. Only one town will advance to the next stage of the shoot a TV demo!
In this series, on Canadian community will get the chance to see what life would look like without taxes. Selected participants will be given a pooled sum of money that equates their taxes. In return, participating households would organize and manage their own services If they beat the budget, participants stand to earn thousands of dollars and are entitled to additional rewards and incentives.
Join the info session! Learn about the series and show off your community pride! The more people that show up, the better!! The producers will introduce themselves, talk about the show, and answer your questions as best as they can.
The producers are also interviewing Perth residents for potensiona on-camera participants. Introduce yourself, request a phone interview, or ask questions by contacting Tara-Lee at 604-669-4424 Ext 128.