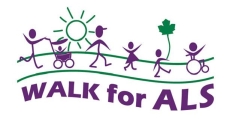 September 29, 2012 9:00 AM
All over Canada, people are taking to the streets, pathways, sidewalks and parks to raise money for ALS!
ALS (Lou Gehrig's Disease) is a progressively paralyzing condition with a prognosis of 2 to 5 years. By attacking the motor neurons in the body, ALS denies the ability to move, speak, smile and, finally, to breathe. It has no known cause, treatment, or cure.
Join us at the Masonic Temple as we walk to raise funds for vital research, and to provide equipment and support for people living with ALS and their families.
Contact Jon Hansen at jon@alsont.ca or 807-708-3030, or visit http://walkforals.ca/ontario for more information. Help make moments matter!