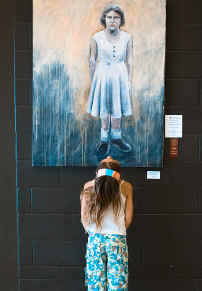 The Muskoka Arts & Crafts present the Spring Members'Show March 23-25, 2012. Admission by donation – Free parking Hosted at the Bracebridge Sportsplex (110 Clearbrook Trail, off Douglas Drive, Bracebridge, Ontario).
The Spring Members' Show displays the strength, vitality, creativity, and wealth of talent found within Muskoka Arts & Crafts. The diverse and outstanding work by our members creates an exciting three day exhibition. Over one hundred members have their work in the show.
The Spring Members' Show opens with an awards presentation and reception on Friday beginning at 7pm.
For more information visit www.muskokaartsandcrafts.com.