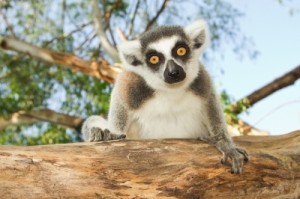 The latest trend in honeymoon destinations are eco-friendly tourist stops that offer sight seeing and eco-friendly activities for newly weds. The top five world-wide destinations are Palau; Norwegian Fjords; Costa Rica; Kerala, India; and Kenya. Each has their unique landscape and activities free of carbon foot prints for couples who want a honeymoon to remember. But there is another contender in this category that deserves more attention.
Known as the 'Eighth Continent," Madagascar is an island that offers not only tours of national parks with stunning views, but resorts with white sand beaches and beautiful blue ocean for miles. Explore Madagascar's flora and fauna (which are unlike any other on earth, there are species of flowers and trees unseen any where else), snorkle through the coral reefs, or learn about Madagascar's fascinating history on a walking tour.
Madagascar has national parks scattered throughout the island and a tour through one is sure to delight. The top ten parks include Ranomafana National Park, Masoala National Park, Andasibe-Mantadia, Royal Hill of Ambohimanga, Ifaty, Avenue of the Baobabs, Nosy Be, Tsingy de Bemaraha, Isalo National Park, and Ile Sainte Marie. Each park has sensational attractions from old forts to Baobab Trees.
Places of interest include Anistrabe, Mahajunga, Diego, Fort Dauphin, Tamatave, Fianaratsoa, and Antananarivo. Each city has a unique history, learn about the pirates, colonization, and modernization during a tour through one of these beautiful cities. Whether you take in the history or the architecture, these destinations are sure to captivate the traveling couple. And for those couples who are looking to flex those bilingual muscles, get ready to brush up on your French as you shop and talk with the locals.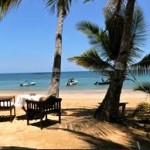 And should eco-tourism not appeal to you then stay at one of Madagascar's top resorts. Hotel Andilana Beach is a four star award winning resort that offers a relaxing stay close to Nosy Be National park. There's all inclusive packages available to make your stay further enjoyable. The Anakao Ocean Lodge offers modern comforts with a beach flavour. There is a spa on site, restaurant and activites for a couple to enjoy together. The Tsarabanjina Hotel offers golfing, diving, and a spa for the weary traveler, as well as all inclusive packages.
You can't go wrong with a honeymoon in Madagascar, come in to Voyageur Travel and let's explore your options together. Make you appointment today.