BIA Lambs Down Park Festival celebrate Father's Day Weekend at the BIA Lambs Down Park Festival in Carleton Place Ewe-Poster-finalSaturday June 18TH from 10am to 3pm.
This is a non-gated event and is FREE to enter the grounds, demonstrations are FREE to view and food and merchandise vendors will be on site offering items for sale
The Carleton Place (BIA) isn't sheepish about letting people know that Carleton Place is the largest distribution centre for lamb's wool in Canada!
With wool being the fibre on which the festival is centered, the day will feature hands-on demonstrations of sheep herding involving working sheep dogs, sheep shearing and the spinning / weaving of wool. Along with a petting zoo, pony rides, local craft & food vendors.
Other aspects of Carleton Place's rich heritage will be on display at the festival. For instance, since the Woolgrowers occupy what was originally the round house and machine shops for the Canadian Pacific Railway, one display will track Carleton Place's railway past.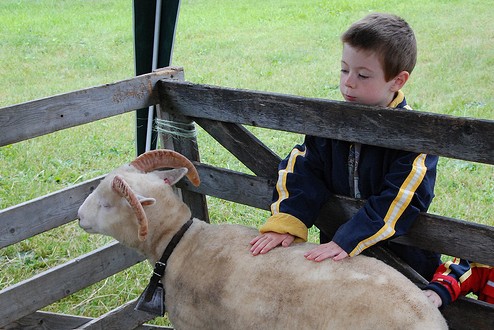 There will be local fresh produce, petting zoo and pony rides, kids activities and more. Spectators can relax at a picnic table enjoy a bite to eat and a drink from great local vendors.
You will find unique demonstrators and displays with all kinds of interactive activities for the young and old to participate.
Date :
Saturday June 18th, 2016 | 10 am to 3 pm
Location event :
Downtown Carleton Place
Canadian Co-operative Wool Growers
142 Franktown Rd, Carleton Place
Contact :
For further information, please contact organizer "Carleton Place BIA" at 613-257-8049
Send email at info@downtowncarletonplace.com
or visit: www.downtowncarletonplace.com