Happy Labour day!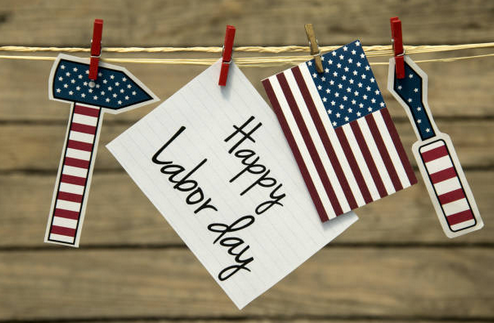 Labour Day (Labor Day in the United States) is an annual holiday to celebrate the achievements of workers. For most countries, Labour Day is synonymous with, or linked with, International Workers' Day, which occurs on 1 May.
In Canada and the United States, Labour Day is celebrated on the first Monday of September and considered the unofficial end of summer, with summer vacations ending and students returning to school around then.
The form for the celebration of Labor Day was outlined in the first proposal for the holiday: A street parade to exhibit to the public "the strength and esprit de corps of the trade and labor organizations", followed by a festival for the workers and their friends and families. This became the pattern for Labor Day celebrations. Speeches by prominent men and women were introduced later, as more emphasis was placed upon the civil significance of the holiday. Still later, by a resolution of the American Federation of Labor convention of 1909, the Sunday preceding Labor Day was adopted as Labor Sunday and dedicated to the spiritual and educational aspects of the Labor movement.
Labor Day is called the "unofficial end of summer" because it marks the end of the cultural summer season. Many take their two-week vacations during the two weeks ending Labor Day weekend. Many fall activities, such as school and sports begin about this time.
Date :
Monday, September 4, 2017 | all day
Event location :
Carleton Place, ON
……………………………………………………………………………….
Carleton Place Dragon Boat Festival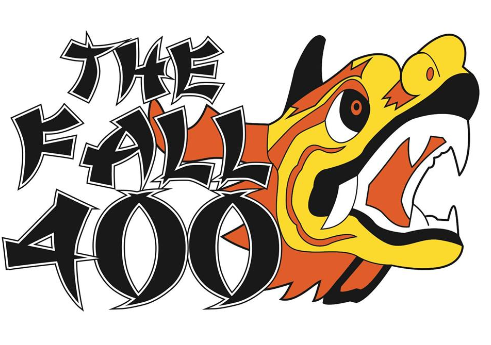 Welcome to The Fall 400™ Dragon Boat Festival!
On September 09, 2017, the town of Carleton Place will once again find Riverside Park teaming with excitement. Preparing for another successful year, we plan on another full festival with over 1000 paddlers and drummers coursing across the finish line with a large number of spectators cheering them on. Visitors from all over Eastern Ontario are drawn to this event.
Come, be a part of the The Fall 400™ Dragon Boat Festival – Carleton Place's newest tradition and one of the world's oldest.
The mission of the Festival Committee is to host the best (fun & well-run) small, one-day dragon-boat event in Eastern Ontario. We are a non-profit organization that returns 100% of the proceeds back to the community.
This festival provides a close-up view of the dragon boats. The entire race is in full view from the banks of the Mississippi. All proceeds from this fun, well-run dragon-boat event are returned to the community. Since it began in 2002, more than $40,500 has been donated to local organizations! In addition to the exciting races you'll also find entertainment in Riverside Park, activities for kids, food and merchandise. Check for information about races, rules and fees.
The 2017 race card is here.
Date :
Saturday, September 9, 2017
Event location :
Riverside Park and Beach
Carleton Place
Contact :
Website: http://www.fall400.com/
……………………………………………………………………………….
Lanark County Harvest Festival 2017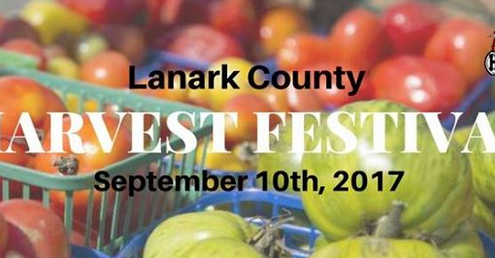 Get fresh with a local farmer at the annual Lanark County Harvest Festival and celebrate Lanark County's producers and artisans!
The Lanark County Harvest Festival is the perfect way to celebrate the county's harvest bounty with local producers, food seminars, cooking demonstrations, children's activities, local musicians and more.
Each year this event is hosted in a new Lanark County location, highlighting one of Lanark County's unique communities. This year, Montague Township will be the featured community, showcasing its people, products and projects.
The festival runs from 11 a.m. to 4 p.m. and this year's event will be held at Beckwith Park, Beckwith.
Harvest Church Supper $12
4:00 pm to 6:00 pm
at the Recreation Complex on site
Tickets will be available online at www.ticketsplease.ca
Date :
Sunday, September 10, 2017 from 11 am to 4 pm
Event location :
Beckwith Park, 1319 9th Line Beckwith,
Carleton Place, Canada
Contact :
Phone contact: +1 613-267-4200
Website: http://www.harvestfestival.ca/
……………………………………………………………………………….
Carleton Place Fun Fair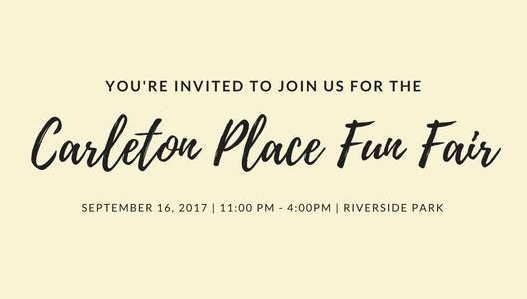 Will have a startion at the park with my goods! The Name theme will be the "Stone Soldiers" theme. I hope you can make it out. Should be a good day 🙂
Date :
Saturday, September 16, 2017 at 11 am
Event location :
Riverside Park and Beach,
Carleton Place, Canada
……………………………………………………………………………….
Take back the night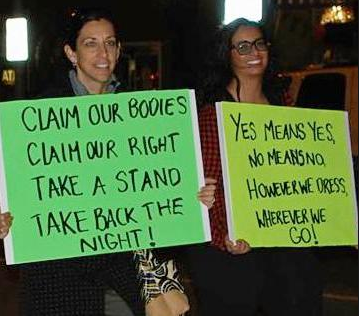 For the past several years Carleton Place has been host to one of the most well-attended rural Take Back the Night Marches in Canada. Even on the soggiest of nights local residents turn out with their banners and noise-makers in record numbers. All to demand that a woman's right to walk our streets safely be upheld.
Take Back the Night is an action created to enable large numbers of women to publicly express our anger at the sexual violence that goes on and the victim blaming that accompanies it. Not every woman has been sexually assaulted, but every woman has been taught to fear it. We are told from the time we are young not to walk alone, not to go out after dark, to avoid strangers and to avoid dangerous areas of town. This advice is useless in the face of the reality that the largest number of women experience violence in their own home, at the hand of someone they know. The Take Back the Night March is a public protest organized by women, for women. It serves as a means for women to unite and voice our desire to end the fear and perceived responsibility women experience when it comes to sexual assault, harassment, and other forms of violence.
Date :
Sunday, September 17, 2017
Event location :
Carleton Place Town Hall
175 Bridge Street, Carleton Place
Contact :
Brianne Luckasavitch
Phone contat: 613-257-3469 or visit www.lcih.org/events/
……………………………………………………………………………….
The Brett Pearson Run for your life walk/Run
The Brett Pearson Run For Your Life Walk/Run will take place on September 23rd, 2017 in Carleton Place.
Among some of the activities at The Brett Pearson Run for Your Life on September 23 are the 5km walk, 5 km run and 10 km relay. This all happens on the Mississippi River Walk Trail, the most scenic path in Carleton Place. Scroll through the picturesque pictures below of the trail from the starting point to the turn around and then back to the finish line. There will be 2 water stations on the trail where volunteers will be handing out water in small paper cups. You may want to bring your own water bottle. A water filling station will be located at the start line.
When you register at cpdrugstrategy.com, click on Events, click on Brett Pearson Run 2017 and then events.com. , you will receive a Canada 150 T-shirt, racing bib, ticket for door prizes and much more. This package can be picked up at the on-line registration table on the day of the event at the main site Town Square, 15 Mill street.. I would be absulutely delighted to see you walk and run along with me. Let's be there for each other on this day of support, kindness and compassion for each other. We promise to bring big smiles and fun. Sincerely, Nicole Pearson, mother of Brett Pearson.
Online registration closes at 8:00 PM on September 22 2017. Onsite registration is available on day of the event from 8:30 AM to 10:00 AM: 15 Mill Street, Town Square, Carleton Place
To make a donation or print a pledge form click here.
View map of 5 km run/walk click here.
Date :
Saturday, September 23, 2017 – from 9 am to 1 pm
Event location :
Carleton Place Town Square
(behind Carleton PlaceTown Hall)
15 Mill street, Carleton Place, ON
……………………………………………………………………………….