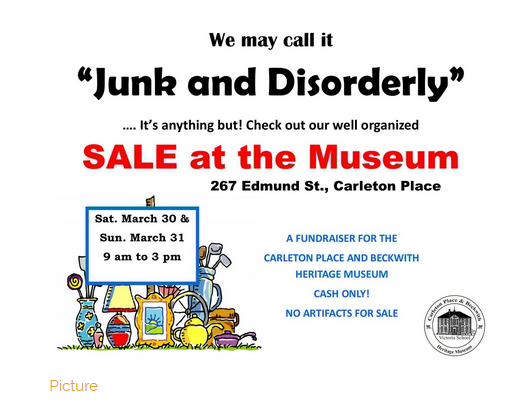 Our annual fundraising Junk and Disorderly Sale is back. This is good "junk"!
Visit us to find lots of treasures and interesting bits and bobs.
​Sale open all weekend from 9 am to 3 pm.
Have good junk to donate?
Call us or drop off your items at the museum.
Date : March 30-31, 2019
Event location : Carleton Place, ON
Contact : Website: http://www.cpbheritagemuseum.com