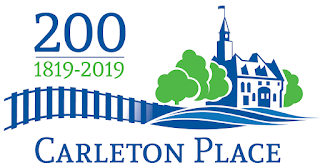 The Carleton Place Community Labyrinth will be holding a Summer Solstice Walk on June 21st, 2019.
If you are new to the labyrinth experience, this Saturday walk will be a perfect introduction for you. Information about the history, benefits and unique aspects of the labyrinth will be available onsite.
The Labyrinth Committee (TLC) is a group of volunteers all with a keen interest in establishing a permanent labyrinth within our community. TLC is a sub- committee of the Carleton Place in Bloom committee, a committee of council.
Our introduction to labyrinths came about when a number of us attended a Carleton Place and District Horticultural Society meeting and listened to , "Lessons from the Labyrinth" a presentation by Jenny Anderson, a local horticulturalist and labyrinth builder. Inspired by the opportunity to create a unique public space for passive recreation, meditation and community events our enthusiasm about the project grew. Further encouraged by CPiB chair, and councillor Wendy LeBlanc our group came together from standing members of CPiB and other interested volunteers. Our first meeting was held in April of 2008.
Date :
Friday, June 21, 2019
Event location :
Carleton Place Community Labyrinth
Corner of George & Baines Streets, Carleton Place, Ontario
Contact :
Website: http://www.carletonplacecommunitylabyrinth.blogspot.com/