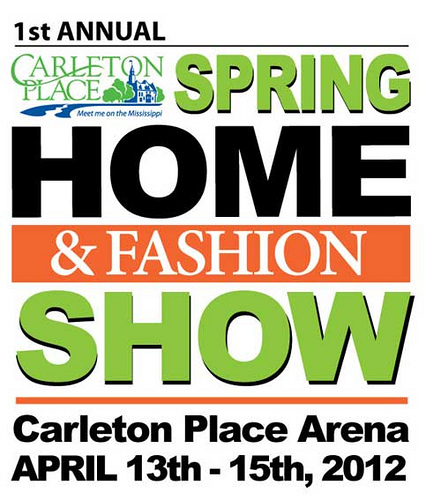 The Town of Carleton Place is holding it's first Home Show at the Carleton Place Arena. Mark your calendars. The event takes place from Friday, April 13-15, 2012. On Friday, the Home Show is open from 6pm until 9pm. There will be an opening ceremony at 7pm as well as entertainment from Wade Foster in the Upper Hall.
On Saturday, the exhibition will be open from 9am until 6pm. There will be a cooking demonstration, a fashion show as well as live entertainment from the Bowes Brothers in the Upper Hall. On Sunday, you can expect to see a cooking demonstration, log cutting demo and entertainment again by Bowes Brothers in the Upper Hall and more.
For a more complete listing and to see the exact times for these events, visit www.carletonplace.ca for more details. Admission is $3.00 and children under 12 are free.