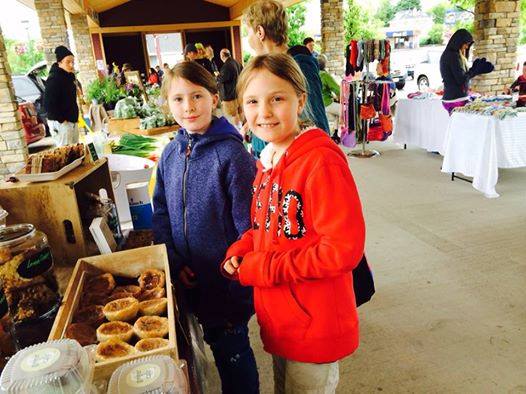 Enjoy & buy local art at our Farmers' Market! Fresh produce, meats, fish, fruit, herbs, plants, honey, maple syrup, preserves, baked goods, prepared dinners and arts and design ware.
Are you are looking for farm fresh produce and meats? Or how about home made preserves and baking? Or maybe hand made crafts and artwork? Then the Carleton Pl
ace Farmers' Market is the place to be! We pride ourselves on having only local produce and craftspeople represented, giving you a taste and experience unique to Carleton Place.
Mission of Carleton Place Farmer's Market:
– Support local agriculture and small business by offering a venue for sales, marketing and networking between vendors and customers.
– Act as a gathering place for socializing, education and entertainment for the residents of Carleton Place and the surrounding area.
– Create a sense of community, trust and comfort for the people of Carleton Place.
Date :
Saturday, September 7, 2019 from 8am to 1pm
Event location :
Market Square – Carleton Place, 77 Beckwith Street
Carleton Place, Ontario K7C2T1 Canada
Contact :
E-mail: cpfarmersmarket7@gmail.com – Website: cpfarmersmarket.wordpress.com