The creator of this great art fair, Howard Alan Events, is now taking back the reigns of this wonderful art event!
Over 100 artists will converge on Market Street in the heart of Celebration. Celebration is conveniently located off I-4 and Highway 192 near the entrance to Walt Disney World. Visitors will be able to peruse through fine paintings, one of a kind pottery, photography, hand made jewelry, and much more. Visitors to the event will be able to peruse the art work and meet the artisans who create it and learn their stories.
From a $15 pair of earrings to a $30,000 sculpture there is something for everyone! See you in Celebration!!!
Celebration is located in northwest Osceola County, Florida, south of U.S. 192 and adjacent to Interstate 4, Celebration is 30 minutes from downtown Orlando and 20 minutes from Orlando International Airport via Highway 417.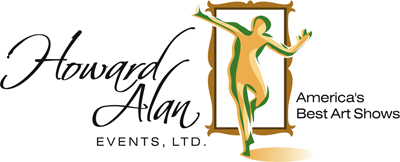 April 21st & 22nd, 2012
Saturday & Sunday 10:00 AM – 5:00 PM
Free Admission
For more information visit www.ArtFestival.com.