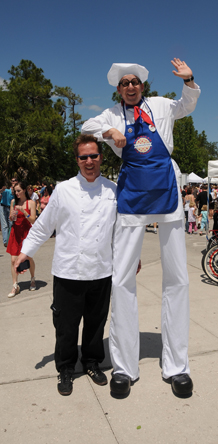 For the eleventh year in a row, the town of Celebration, Florida will become the Pie Capital of the World April 28th and 29th, 2012 when thousands of pie lovers, tasters and bakers gather together at the Great American Pie Festival sponsored by Crisco®. The highlight, as always, will be the Never-Ending Pie Buffet, featuring award-winning pie, ice cream, toppings and beverages from some of our fine sponsors!
Hours: Saturday, April 28, 2012 11AM-7PM, Sunday, April 29, 2012 12-5PM.
Cost: Demonstrations and entertainment are free, Never Ending Pie Buffet $10/adults, $5/seniors 65+, children 5-12. Children's area, including children's pie making, pie eating, bounce houses, crafts, etc. $10/children under 3-12, adults $5.
For more information visit www.piecouncil.org/Events/GreatAmericanPieFestival/