Fashions in Bloom Fashion Show
Garden Club will present the third annual fashion show – Fashions in Bloom.  Janet Carr of Janet Carr Fashions and Accessories from Sarasota will bring her fashions to Celebration. Several Garden Club members will model various outfits and everyone will have an opportunity to buy at the show. Come and enjoy a glass of wine and some nibbles at this fun event.
Tickets will be available after January 7th 2016 at $10 on-line.
Date:
Tuesday, Feb 7, 2017 from 4:30 pm to 7:30 pm
Event location:
851 Building
Celebration Avenue
Celebration, FL 34747 United States
……………………………………………………………………………………..
February Food Truck Friday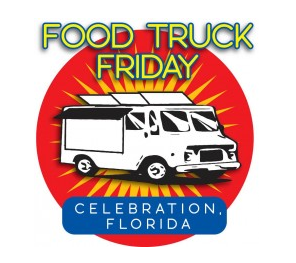 Our February Food Truck Friday will be on the 10th. Make plans to join us from 5 – 9 p.m. at Town Hall.
Attendees can enjoy the sights and sounds of DJ Joe Magic, not to mention the culinary delights of many of central Florida's most popular food trucks.
Date:
Friday, Feb 10, 2017
Event location:
Tow Hall
……………………………………………………………………………………..
Valentine's Day Celebration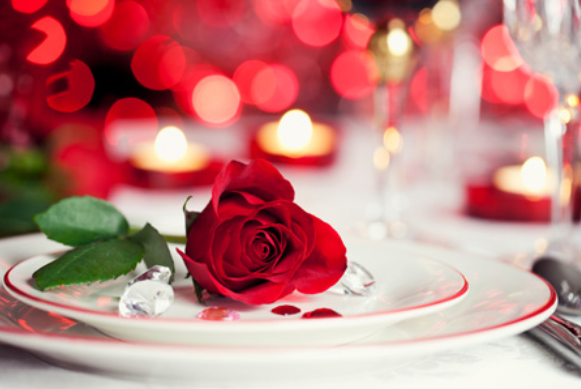 Valentine's Day is a time when people show feelings of love, affection and friendship. It is celebrated in many ways worldwide and falls on February 14, each year.
Valentine's Day is an opportunity for people to tell somebody that they love them in a romantic way. It falls on February 14, the name day of two saints, St Valentine of Rome and St Valentine of Terni. In pre-Christian times, the middle of February was a time of pagan fertility festivals in Europe and allegedly the time when birds chose a mate.
Many people give gifts to loved ones on Valentine's Day. Common gifts are:
•    Flowers, particularly red roses.
•    Chocolates and/or candy.
•    Teddy bears.
•    Toy hearts.
•    Sparkling wine.
•    Cosmetics.
•    Clothing, including lingerie.
•    Jewelry.
Many people also thought that birds chose their mates at this time of year. Around the year 1380, the English poet Chaucer wrote a poem for the first anniversary of the engagement of King Richard II to Anne of Bohemia. This is thought to be the first association between celebrations of romantic love and St Valentine's Day on February 14. The connection remained important throughout the middle ages.
The most common symbols of Valentine's Day are heart shapes, which are used to decorate many things, including cards, trees, wrapping paper, cookies and gift boxes. Other symbols associated with February 14 are pairs of birds, cute teddy bears, Cupid and his arrows and couples kissing or embracing. The colors red and pink are often associated with Valentine's Day.
Date :
Feb 14, 2017 @ all day
……………………………………………………………………………………..
Art & Wine Stroll 2017

It's once again time for another of the tri-annual art strolls brought to you by Meryl Rachlin, Lexin and Imperium Food and Wine.
Make plans to join for Saturday, February 18, from 5 – 9 p.m., as Market Street in Celebration is dotted with a wide array of talented artists displaying their artwork.
You will see everything from pottery, photography, wood boxes, paintings-oil, watercolors and acrylics as well as a wide variety of jewelry and crafts.
Imperium Food and Wine will have wine, sangria and beer for sale. This is a free event, come one come all!
Market Street will close on Friday, February 17 at 10 p.m. and will remain closed through the Art Stroll on Saturday and should reopen by 10 p.m. on Saturday.
Date:
Saturday, Feb 18, 2017
……………………………………………………………………………………..
Posh Pooch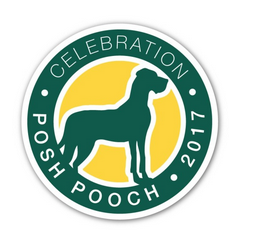 Get ready for a howling good time! It will be a whole day of barking good fun featuring all things canine. Vendors with the latest in dog products, activities, demonstrations and even a fashion show. Definitely fun for the entire family. Don't have a dog? Looking to add a furry companion to your family? This is the place! There will be several canine rescue groups in attendance. For more information or to become a vendor, please contact the Celebration Lifestyle office at 407-566-1200 or lifestyle@celebrationtownhall.com.
Date:
Saturday, Feb 25, 2017
Event location:
Lakeside Park, 631 Sycamore Street, Celebration
Contact:
For more information or to become a vendor, please contact the Celebration Lifestyle office at 407-566-1200 or lifestyle@celebrationtownhall.com.
……………………………………………………………………………………..