Paint The Town Blue in support of National Child Abuse Prevention!
Join us in the fight again child abuse. Help turn the town blue on April 27, 2012. Raise awareness and gain support for your local child advocacy center by encoring everyone you know to wear blue that day.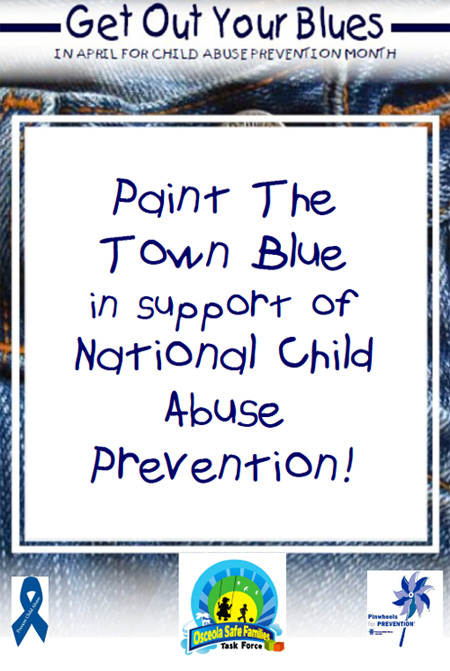 The Children's Advocacy Center for Osceola County, Inc. is asking everyone to put blue ribbons or bows on their doors, car antennas, mail box, etc. You can set up a pinwheel garden in your front yard, change out your outside lights to blue bulbs, wear a blue ribbon, and so much more. We need everyone to help us in the campaign…won't you join us? Please share what you are doing to support National Child Abuse Prevention Month!
For more information visit www.osceolakids.com.