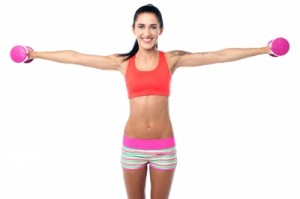 Teams are already registering  to take a small step to make a big difference for the Muscular Dystrophy Association during the Central Florida's Spring Muscle Walk to help pay tribute to — and raise funds for — local children and adults served by MDA.  The 2015 Spring Muscle Walk's festival is scheduled to begin at 3:00pm on Saturday, April 18th, 2015  at Lakeside Park in Celebration, FL.
For registration information, visit http://www2.mda.org/site/TR?fr_id=16209&pg=entry or call the local MDA office at 407-562-2035.
Funds raised at the 2015 Spring Muscle Walk help support MDA's global research program for muscular dystrophy and related diseases, including ALS (also known as Lou Gehrig's disease).  It also helps send children to a weeklong, barrier-free MDA summer camp at Camp Thunderbird in Apopka, FL and supports comprehensive health care services at 200 MDA clinics, including the MDA Clinic at Nemours Children Hospital in Orlando, FL.
Sign up your team today and begin training for the muscle walk!