April Food Truck Friday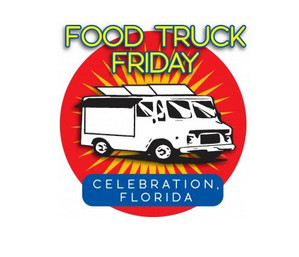 Our April Food Truck Friday will be on the 13th. Make plans to join us from 5 – 9 p.m. at Town Hall.
Attendees can enjoy the sights and sounds of DJ Joe Magic, not to mention the culinary delights of many of central Florida's most popular food trucks. Scheduled lineup: Kona Dog, Blackbear BBQ, Cricketers Pub, Twisted Plates, APP's Wing & Burgers, Korean Taco box, Ice Cream Social Club, Why Not?, Absofruitly, Lee's Famous Cheesesteaks, Arctic Shaved Ice, Box on the Road, Chicken Bites.
Date : Friday, April 13, 2018 at 5pm
Event location: Celebration, Town Hall
Contact: http://www.celebration.fl.us
………………………………………………………………………………………
Celebration Exotic Car Show 2018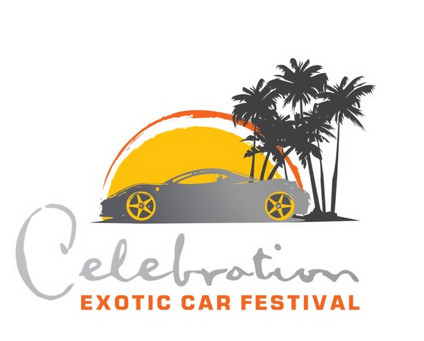 Join us in central Florida on April 12-15, 2018 for the 15th annual Celebration Exotic Car Festival children's charity event! This four-day festival showcases North America's largest collection of exotic cars, race cars, Hollywood movie cars, and iconic actors and celebrities, coming together to help children with life threatening medical conditions.
Following two exhilarating track days and racing at the world famous Daytona International Speedway, the event moves to Celebration, Florida, adjacent to Disney World. Join us Friday for an incredible evening of music at Hard Rock Live with legendary rockers REO Speedwagon! On Saturday morning, stroll through the world class exotic car concours set along the waterfront of Celebration. Following the concours, attend the exclusive Vegas Night Champagne Taittinger reception and ZD Wine pairing dinner at the Four Seasons Resort at Walt Disney World, with gaming tables and the top Las Vegas entertainers all on one stage! And Sunday morning, participate in the acclaimed road rally, starting with police escort!
Date : Friday, April 13 to Sunday, April 15, 2018
Event location: Celebration FL
Contact: cecf.contact@gmail.com or http://www.celebrationexoticcars.com/

………………………………………………………………………………………
Concert Series : « Mozart & Dvorak »

"Mozart & Dvorak"
Presented by Orlando Philharmonic Orchestra
The Celebration Foundation is proud to present its 2017-2018 Concert Series. The Celebration Foundation founded the Concert Series in 2001 with the belief that a great community deserves great music. All proceeds benefit the many programs and initiatives the Celebration Foundation offers greater Osceola County.
A series ticket may be purchased for $135 per person, which includes admission to all five performances.
Each concert is perfomed at the Community Presbyterian Church in Celebration (511 Celebration Avenue). Concerts run approximately 2 hours with an intermission. Individual concert tickets are General Admission; Season Ticket Holders (Series Tickets) have priority seating.
For more information, please call the Celebration Foundation at 407-566-1234.
Date : Sunday, April 15, 2018 at 5pm
Event location: Community Presbyterian Church 511 Celebration Ave. – Celebration, FL 34747 United States
Contact: 407-566-1234
………………………………………………………………………………………
Music on the Lawn – John Frinzi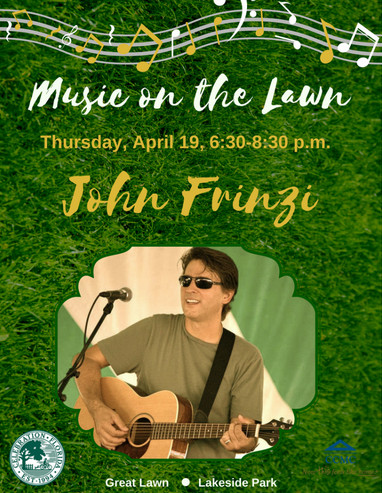 Music on the Lawn Series presents: John Frinzi
Date : Thursday, April 19, 2018 from 6:30 to 8:30pm
Event location: Great Lawn – Lakeside Park, Celebration FL
Contact: http://www.celebration.fl.us

………………………………………………………………………………………