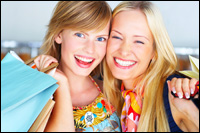 Enjoy meeting reality show stars while giving to a good cause at the Hearts of Reality Sidewalk Sale July 31- August 3. After meeting the stars you can go and enjoy shopping at a discount.
Thursday July 31 , 2014
9:00 PM – Private Sponsor Party
(Only VIP Sponsors permitted)
Friday August 1, 2014:
Sidewalk Sale Begins
Celebrity Outing in Kissimmee, FL area for reality stars and Special Package Sponsors (private)
Pirates and Princesses Party at Give Kids The World (private)
Saturday August 2, 2014:
2:15-3:00 PM– (Private) Autograph Signing For VIP Sponsors Only at:
Bohemian Hotel-Celebration
3:00 – 6:00 PM (Public) Autograph Signing in Downtown Celebration at:
Bohemian Hotel-Celebration
For the Autograph Signing on Saturday- $25.00 donation to Give Kids The World gets you into the autograph area for photos and autographs with the stars. Includes a commemorative Autograph Booklet.
(Due to the volume of guests and the charity donation, Autographs will be limited to one autograph item per person)
(for information on the autograph signing, contact 407-566-4007)

10:00 PM Wrap Up Party (details: TBA)
Come party with the stars of "Survivor" "Big Brother" , Ghost Hunters, The Bachelor, The Bachelorette, "The Amazing Race" and other hit reality shows in this one-of-a-kind Luau themed party .
For the Party Saturday Night: $30.00 donation to Give Kids The World gets you finger food, Survivor Karaoke, and admission to the party. Available at the door only on Saturday Night. NO advance tickets sold (except for part of the hotel package)
Sunday August 3, 2014:
Sidewalk Sale Ends Downtown