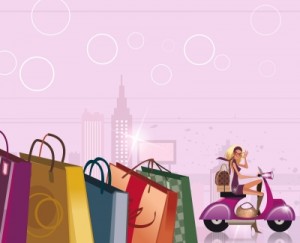 The 2013 Summer Sidewalk Sale will be extra special.  Alongside the treasure hunt and special sales, this year's special feature is the stars of the small screen. Participants from some of televisions reality programs such as Big Brother, Survivor, The Amazing Race and more, will be in  attendance and signing autographs.
The Sidewalk sale runs from Friday, August 2 to Sunday August 4. To participate in the treasure hunt pick up a copy of the map from Town Center restaurants to navigate around town and solve puzzles. The winner of the treasure hunt will receive $500 worth of cash and prizes. Autograph proceeds benefit the Give Kid's the World Village.
August 3, from 3-6pm features the open autograph signing session, a $20 donation is appreciated, all donators will be given a commemorative booklet. Followed by a Luau party at 10pm in Town Tavern.
August 4 is the last day to hand in the treasure hunt maps and solved puzzles.
Photo by
Idea go