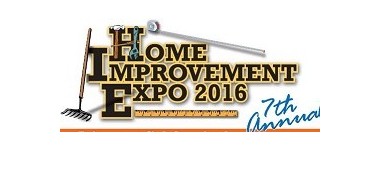 Celebration's 7th Annual Home Improvement Expo.
"A job for every tool, a tool for every job" – Need a new contractor but don't know who to call? Does your living room need revamping and you're looking for a designer? Looking to make changes to the inside or outside of your home?
A wide assortment of products and services will be on display from companies who are anxious to help you with your ever-expanding "to do" list.
Exhibits will include: appliances and mechanical equipment, architects/ contractors, fencing, landscaping (design, maintenance, nurseries, etc.), painting, pool/ spa (installation, refurbishment, maintenance), structural attachments or changes (windows, gutters, etc.), interior products (window treatments, flooring, cabinets, etc.) interior services (design, organizing, painting, etc.), exterior products (patio furniture, etc.), exterior services (pest control, fertilizing, etc.) and much more!
Also at the Expo will be an ARC informational exhibit for insight and inquiries involving CROA.
The 2016 Home Improvement Expo Application for interested sponsors/ exhibitors can be found be found by clicking HERE.
Date :
Saturday, March 19, 2016 |  9 a.m.- 2 p.m
Location event :
Town Hall, 851 Celebration Avenue
Contact :
Dana Ross at 407-566-1200
E-mail : lifestyle@celebrationtownhall.com