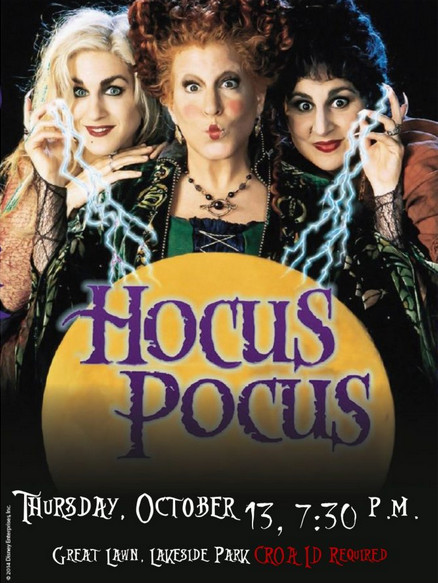 Residents of all ages are invited to visit Hocus Pocus, as CROA presents movie night on the Great Lawn at Lakeside Park.
Hocus Pocus is scheduled for Thursday, October 13 at 7:30 p.m. (weather permitting).
After three centuries, three witch sisters are resurrected in Salem, Massachusetts on Halloween night, and it is up to two teenagers, a young girl and an immortal cat to put an end to the witches' reign of terror once and for all.
Residents are encouraged to bring along a blanket or chair and enjoy an evening under the stars with their neighbors. This is a resident only event and a valid CROA ID must be presented.
Date :
October 13, 2016 | 7:30 pm
Event location :
Great Lawn, Lakeside Park
Celebration, FL
Contact :
851 Celebration Avenue
Celebration, FL 34747
Phone: 407.566.1200
Email: town.hall@celebrationtownhall.com