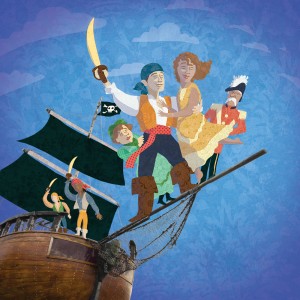 A pirate? No a pilot! Frederic was mistakenly apprenticed to buccaneers and now, at 21, wants out. Silly, romantic, adventurous and completely iconic, The Pirates of Penzance is an all-out musical riot.
Performances are from Friday, June 19, 2015 – 8:00pm to Saturday, July 18, 2015 – Tuesday to Saturday at 8pm. Wednesday, Saturday & Sunday at 2:30pm.
Location is at Thousand Islands Playhouse – Springer Theatre
For more information visit www.1000islandsplayhouse.com
or call 613-382-7020.