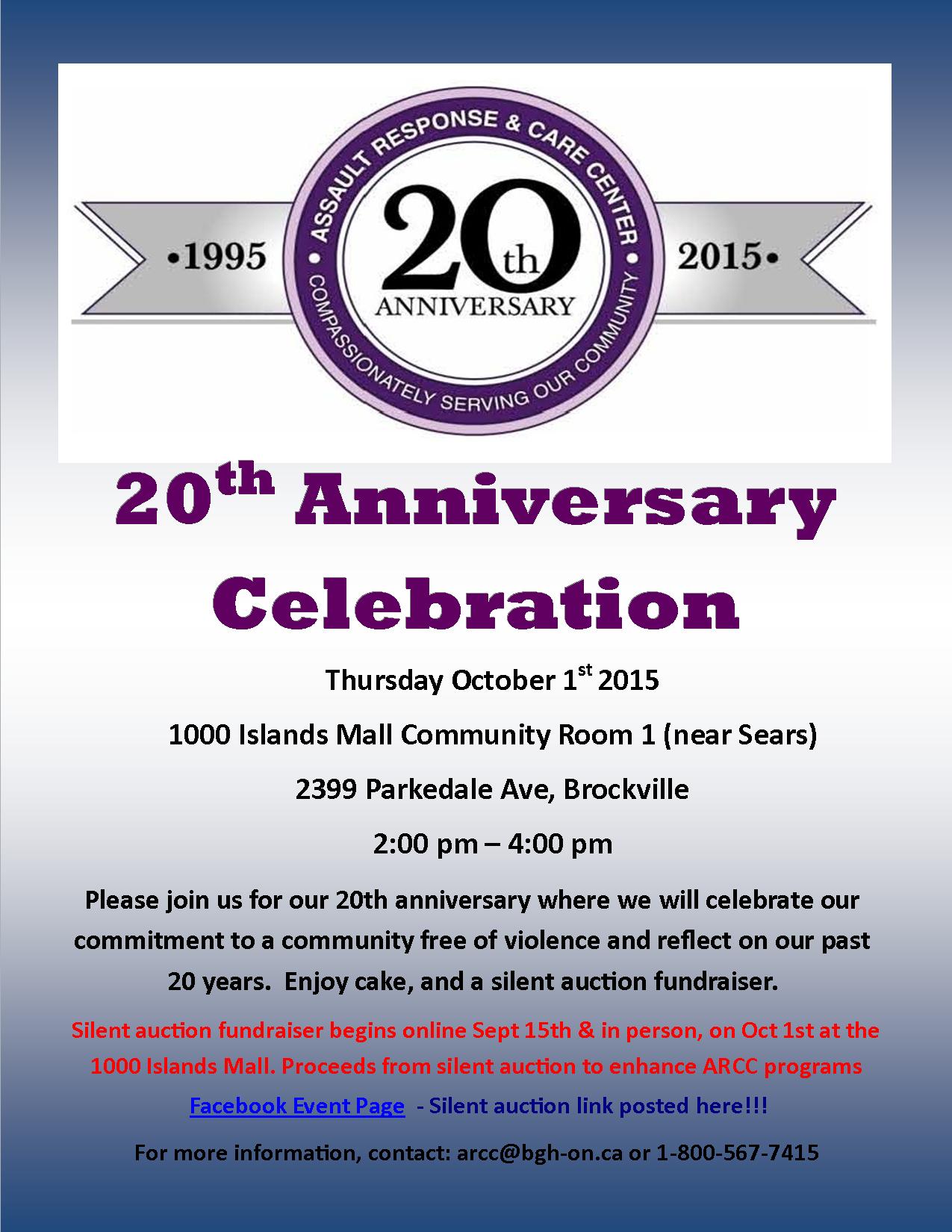 ARCC 20th Annivarsary Celebration
Thursday, October 1, 2015 – from 2:00pm to 4:00pm
Location: 1000 Islands Mall Community Room 1 (Near Sears) 2399 Parkedale Ave, Brockville
Please join us for our 20th anniversary where we will celebrate our commitment to a community free of violence and reflect on our past 20 years.
Enjoy cake, and a silent auction fundraiser.
Silent auction fundraiser begins online Sept 15th & in person, on Oct 1st at the 1000 Islands Mall. Proceeds from silent auction to enhance ARCC programs For more information, contact: arcc@bgh-on.ca or 1-800-567-7415 https://www.facebook.com/events/391982677664888/
Admission Details: FREE Admission! Drop in for some of the event or stay for the whole thing!
Wheelchair Accessible: Yes
Website: https://www.facebook.com/events/391982677664888/
Contact Name: Brandy Contact Email: morbr@bgh-on.ca Contact Phone: 613-345-3881
Contact Organization: Assault Response & Care Centre Publish