Council Meeting
Regular Council Meetings are held the 1st and 3rd Tuesday of each month at 6:00pm.
Most meetings are conducted in the boardroom at the Emergency Services Building at 340 Herbert Street, Gananoque, ON – any changes will be posted on the Town's website.
Public attendance is welcome.
This page only displays the current year's Council meeting information. To View archived meetings' agenda, backup material, or minutes please scroll to the bottom of this page and select the desired year. If searching a specific item go to the top of this screen and use the search engine provided by typing in the subject matter be sought – this will search across all years.
The Council Agenda is in an electronic interactive format. The supporting material for the Council Agenda is linked to the Agenda and appears as a paper clip – also attached is a draft motion that Council will be considering. To view a specific report or item on the agenda, open the Agenda then double click on the paper clip beside the desired item; or right click on the desired paper clip and then click on "Open File".
The PDF documents on this page were created using Adobe XI: available for free at https://get.adobe.com/reader/. Problems will be experienced if working in Firefox 12.1 and Google Chrome 26.0.1410.64. Attached is a possible solution.
Date:
Tuesday, March 15, 2016 – 6:00pm
Tuesday, March 1, 2016 – 6:00pm     

Location:
Emergency Services Building – 340 Herbert St
……………………………………………………………………………………………………………………………………………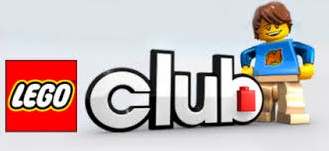 Library Lego Club 
Gananoque Public Library Library Lego Club
Calling all LEGO builders! New session starts
Tuesday January 12, 2016 at 6 p.m. to 7 p.m. For children between the ages of 7 and 12 years of age.
Register by e-mail: gplp@bellnet.ca, by phone: (613) 382-2432 or in person
Admission Details: Free
Contact Name: Deirde Crichton Contact Email: gplp@bellnet.ca
Contact Phone: 613 382-2436 Contact Organization: Gananoque Public Library
Date:
from Tuesday, January 12, 2016 – 6:00pm to Tuesday, March 15, 2016 – 7:00pm
Location:
Gananoque Public Library 100 Park Street Gananoque, Ontario
http://www.gananoquelibrary.ca/programs/
……………………………………………………………………………………………………………………………………………
Facebook Page Creation
Small Business Workshops – Library Limited Space. Every Tuesday Morning through March
Registration and RSVP at the Visitor Centre 10 King St East 613-382-8044   $15/workshop or $60 for all 5.
Participants will be guided through developing a Facebook Page for their business. Participants will also learn basic best practices associated with managing their Facebook Page, including scheduling posts, as well as posting links, and photos. The Page Manager app will also be introduced.
Ideal Participant: Individual does not currently have a Facebook Page.
Date :
Tuesday, March 1, 2016 | 9 a.m to 11 a.m
Location event :
Gananoque Library, Library  Limited Space
Contact :
Instructor Jennifer Baker Consulting
More info : http://www.gananoque.ca/events/2016-03-01/small-business-workshops-facebook-page-creation
……………………………………………………………………………………………………………………………………………