Council Meeting
Regular Council Meetings are held the 1st and 3rd Tuesday of each month at 6:00pm.
Most meetings are conducted in the boardroom at the Emergency Services Building at 340 Herbert Street, Gananoque, ON – any changes will be posted on the Town's website.
Public attendance is welcome.
This page only displays the current year's Council meeting information. To View archived meetings' agenda, backup material, or minutes please scroll to the bottom of this page and select the desired year. If searching a specific item go to the top of this screen and use the search engine provided by typing in the subject matter be sought – this will search across all years.
The Council Agenda is in an electronic interactive format. The supporting material for the Council Agenda is linked to the Agenda and appears as a paper clip – also attached is a draft motion that Council will be considering. To view a specific report or item on the agenda, open the Agenda then double click on the paper clip beside the desired item; or right click on the desired paper clip and then click on "Open File".
The PDF documents on this page were created using Adobe XI: available for free at https://get.adobe.com/reader/. Problems will be experienced if working in Firefox 12.1 and Google Chrome 26.0.1410.64. Attached is a possible solution.
Date:
Tuesday, June 7, 2016 – 6:00pm
Tuesday, June 21, 2016 – 6:00pm
Location:
Emergency Services Building – 340 Herbert St
For more info, please visit: http://www.gananoque.ca/town-hall/town-council/council-meetings
……………………………………………………………………………………………………………………………………………
Gananoque Horticultural Society- June Meeting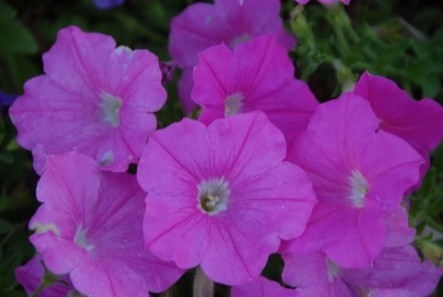 In Continuous Service to the Community Since 1920
The  June meeting of the Gananoque Horticultural Society will be held on Wednesday June 8 at 7:30 p.m. Carveth Care, Herbert St.
Entrance.  The featured topic  is  Square Foot Gardening. Want to try raised bed gardening?  Carolyn Klickerman will show us how. Visitors welcome! We Are Green. Please bring a mug.
Organization: Gananoque Horticultural Society
Date :
Wednesday, June 8, 2016 – from 7:30pm to 9:00pm
Location event :
Carveth Care- Herbert St. Entrance 375 James St.
Contact:
Contact Name: Penny Stewart- President
Contact Email: gan.hort.soc@gmail.com
Contact Phone: 613 546 6093
……………………………………………………………………………………………………………………………………………
A closer walk with Patsy Cline
Country music's greatest lady takes the stage to tell her story through her own unforgettable songs. Performances : 8:00 PM, Matinees at 2:00 PM The show is approximately 2 hours
A CLOSER WALK WITH PATSY CLINE chronicles Patsy's compelling journey, as she climbs to stardom from small town Virginia to Carnegie Hall. Featuring her greatest hits, including "Walkin' After Midnight," "Crazy" and "I Fall To Pieces," this production stars Playhouse favourite Alison MacDonald (SHE LOVES ME, PIRATES OF PENZANCE) in a performance that will transport you back in time. With great tunes, a great band, and country music's greatest lady, this show will have you singing the whole way home!
A Closer Walk with Patsy Cline By Dean Regan
The Musical Biography of a Star Produced in association with Western Canada Theatre, Kamloops, BC.
Country music's greatest lady takes the stage to tell her compelling story.
Featuring all of Patsy's greatest hits, this production will transport you
back in time and have you singing the whole way home!
Admission Details: Adults $32 plus applicable charges
"I go out walkin' after midnight
Out in the starlight, just hoping you may be
Somewhere a-walkin' after midnight
Searchin' for me…"
Click here to purchase your subscription!
Date :
from Friday, May 20, 2016 – 8:00pm to Saturday, June 11, 2016 – 10:00pm
Location event :
at the Springer Theatre
Gananoque, ON
Contact name: Box Office
e-mail: boxoffice@1000islandsplayhouse.com
Contact phone: 613 38/2 7020
Website: http://www.thousandislandsplayhouse.com/
or http://www.1000islandsplayhouse.com/a-closer-walk-with-patsy-cline/
……………………………………………………………………………………………………………………………………………
Art in the Inn | Town of Gananoque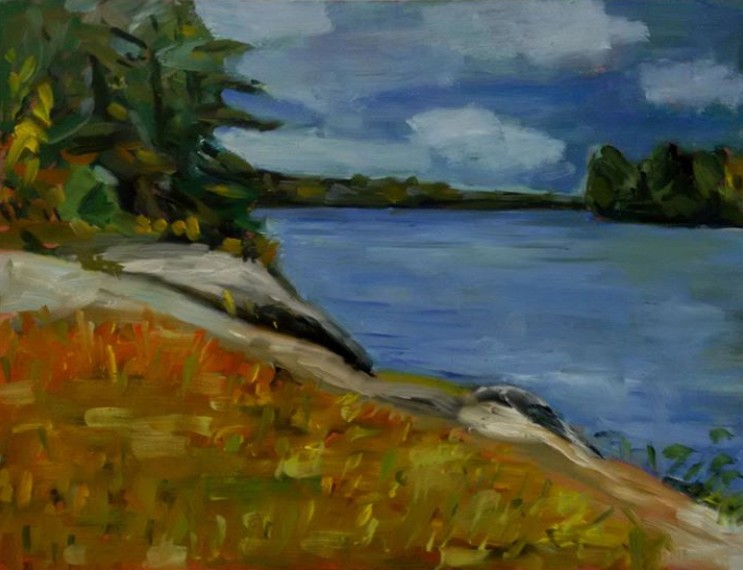 Share the passion of 10 selected local artists showing and selling their original artwork in the St. Lawrence Room along the river's edge. A total experience: original art, excellent food all in an ambiance of unrivaled beauty. Sponsored by Investors Group Gananoque
Date :
Friday, June 3, 2016 – from 6  to 9 pm
Saturday, June 4, 2016 – from 6  to 9 pm
Sunday, June 5, 2016 – from 10 to 5 pm
Event location:
The Gananoque Inn & Spa, 550 Stone St. South, Gananoque., Gananoque, Canadá
Contact :
Contact Name: Judith Gould
Contact Email: gouldj@1000island.net
Contact Phone: 613 659 2259
……………………………………………………………………………………………………………………………………………