4 Week Kundalini Series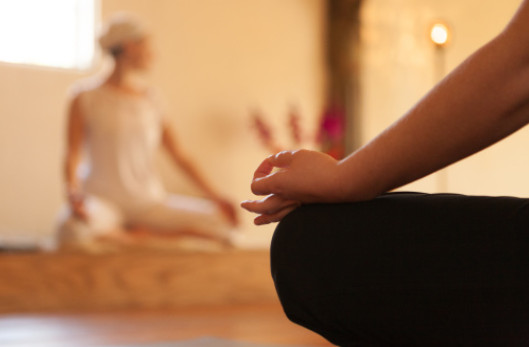 Join Lynn Clyde for a 4 week Kundalini series exploring breath with movement, meditation, and chanting mantras; building vitality and increasing consciousness.
Kundalini yoga incorporates asana (postures), pranayama (breath work), mudra (hand gestures) and mantra (chanting). These transformational ancient teachings, kept secret for thousands of years, build physical vitality and increase consciousness. The kriyas work on strengthening your nervous system, balancing your glandular system, purifying the body and calming the mind. Lynn has been practicing Kundalini yoga for over 10 years, and completed her 220 hour KRI Teacher Training with Gurmukh Kaur Khalsa in Rishikesh, India.
The cost for 4-Week Series is $55.
Drop-in: $17.
Date:
Sunday, March 5,12,19,26 2017 from 3 to 4:15 pm
Event location:
The Ledger Room,
21 King Street East,
Gananoque, Canada
………………………………………………………………………………
St Patrick's Day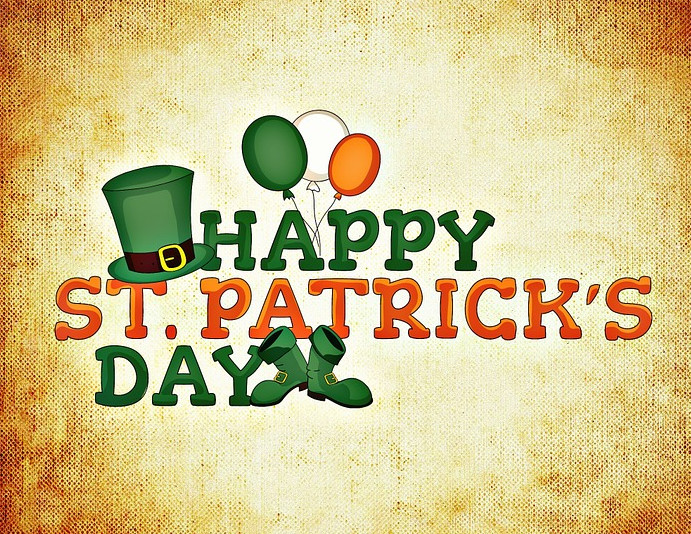 St Patrick's Day is a public holiday in the Canadian province of Newfoundland and Labrador on the nearest Monday to March 17 each year. It remembers St Patrick, a missionary who converted many of Ireland's inhabitants to Christianity in the 5th century. His feast day also celebrates Irish culture.
St Patrick's Day marks the feast day and anniversary of the death of a Christian missionary known as Patrick. He was born in the year 387, probably somewhere near the present day border between Scotland and England. At the age of 16, he was captured and taken to Ireland as a slave. During this period, he became very religious and after six years he fled back to his family.
St Patrick's Day celebrations were brought to Canada by Irish immigrants. The day is a bank holiday in Northern Ireland and a public holiday in the Republic of Ireland. In the rest of the United Kingdom, the United States, Australia and New Zealand, it is celebrated, but is not an official holiday.
People who have an Irish background or enjoy Irish culture may hold Irish themed parties and serve traditional dishes, such as Colcannon or Irish stew. Colcannon is a dish of mashed potatoes mixed with kale or cabbage and Irish stew is traditionally made with lamb and root vegetables.
Symbol
The most widely-seen St Patrick's Day symbols are the colors green, and sometimes orange, and the shamrock. The shamrock is a symbol of Ireland and a registered trademark of the Republic of Ireland. It is the leaf of the clover plant, which grows on the ground, often among grass and an Irish Catholic symbol of the Holy Trinity. It is sometimes confused with the four-leaf clover, which is a variety of the three-leaf clover and is thought to bring good luck.
Date :
Friday, March 17, 2017 | All day
Event location :
Gananoque, ON
………………………………………………………………………………
BlueGrass and Country Show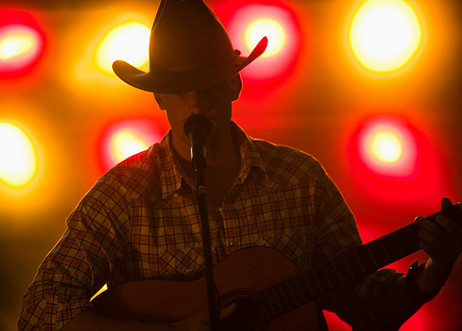 A cabaret music Series. This is a show that features old time music developed from North American Folk Music, played on acoustic instruments with a combination of fiddle, mandolin, banjo, and guitar. This music was made famous by Bill Monroe and Ralph Stanley, among others.
Date:
Saturday, March 25, 2017 at 7:30 pm
to Sunday, March 26, 2017  at 10 pm
Event location:
Firehall Theatre
185 South Street,
Gananoque, Ontario, Canada
Contact:
Phone contact: 613-382-7020
………………………………………………………………………………
Fish Fry Dinner & Entertainment

$15.00 per person at the door.
Fish, chips, coleslaw, dessert and coffee or tea included .
Food will be served
between 4:00 -7:00 pm.
Entertainment by local musicians starting at 3 pm!
Date:
Saturday, March 25, 2017 at 3 pm
Event location:
Gananoque Legion Branch 92,
King Street, Gananoque, Canada
………………………………………………………………………………
Women's Spiritual Weekend Getaway

This Transformational Weekend includes:
• Learning energy healing techniques
• Letting go of challenges
• A self-love meditation
• Learning to love yourself
• Discovering who you really are
• Messages from Spirit
• Interactive group activities
• Making your own meditation bracelet
• 2 gourmet breakfasts
• Exploring beautiful Gananoque
• Having fun!
Your Investment
Price is per person and includes 2 nights accommodation, 2 gourmet breakfasts, Weekend Workshop and all materials
King bed – single room $380
King bed – shared room $250 each
Queen bed – single room $350
Queen bed with a cot – shared $250 bed
$220 cot
Sofa bed – single room $250
Without accommodations, the weekend workshop,
2 breakfasts & all materials is $150
You will be on your own for Saturday lunch & dinner. There are many good restaurants within walking distance of the B&B or you could order in.
Date:
Friday, March 31, 2017 at 6:30 pm
Event location:
Turtle Island Bed and Breakfast ,
415 Stone Street South,
Gananoque, ON, Canada
Contact:
Sheryl Pedersen
Email: sherylpedersen@gmail.com
Website: sheryl-pedersen.com
………………………………………………………………………………