Gananoque HS Football Homecoming Game
Come out to watch the Gananoque High School Football team in their annual Thanksgiving weekend game. Skyward Active Health Centre will be there helping to keep the athletes on the field.
Date :
Friday, October 6, 2017
Event location :
Gananoque ISS – UCDSB, 175 William Street South, Gananoque, Canada
Contact :
Skyward Active Health Centre
…………………………………………………………………………………
BOGO Clothing Bazaar by Gananoque & District Humane Society
Men's & Women's clothing bazaar, buy one get one (or more) free. Featuring higher-end labels, great quality, and fashion for business, leisure, outdoors, active-wear. Everything cosy like sweaters, coats, jacket, jeans, pants, skirts and all accessories including purse & shoes. Take advantage of our bargain prices to change up your cold-weather wardrobe! Change room, lunch available. Cash only. Rain date Oct 14. This is our 15th Bazaar and they're always popular as we offer the higher-end labels you're looking for in a fun and organized way. Your purchases directly help animals in need at our no-K*ll shelter.
This is a BOGO (buy one get one or more free) sale so please take advantage of great bargains in our higher-end, fashionable men's and women's colder weather clothing. We'll be open at the shelter from 10 am to 1 pm.
Our look may have changed, but our mission remains the same. We remain committed to turning unhappy beginnings into happy endings. We are the voice for the least vocal and the most vulnerable in our animal community. We will open our doors where others have shut, providing a home for the homeless, food for the hungry, and hope for the hopeless. We devote ourselves and our resources to binding the physical wounds and healing the broken spirits of the animals in our care. We remain committed to properly adapting these animals before releasing them to the adoptive homes. We strive to give every precious life that's briefly touched ours, a second chance at a real, first life.
Date :
Saturday, October 7, 2017 from 10 am to 1 pm
Event location :
Gananoque & District Humane Society , 85 Hwy 32, Gananoque
Contact :
Arlene Massey
Phone contact: 613-923-1953
E-mail: arleneamassey@gmail.com
Website: http://www.ganhumanesociety.ca/
…………………………………………………………………………………
Perri Van Rossem's Pelvic Floor Workshop with Amara Vidya

Join Certified Yoga Therapist Perri van Rossem to learn why the pelvic floor is one of the most important muscle groups in the human body. Discover how it is that it supports the base structure of the spine, our urinary and defecator functions, and it how plays an integral role in our overall energy levels. You will learn through understanding, refining your perception, and engaging with your pelvic floor how you can both strengthen and relax these vital tissues as needed.
In this workshop Perri will introduce you to the pelvic floor from an anatomical perspective. You will learn first how to identify your pelvic floor, and then how to isolate it in order to make it a strong supportive floor, and a flexible open passage way. These practical exercises can help to alleviate discomforts that stem from a weak or overly tense pelvic floor.
This workshop will teach you not only how to improve your lower back and organ health; it will help you access your life force. This workshop is for everyone!
THE FINE PRINT
Registration for this module closes October 16, 2017 and no applicants will be admitted after this date. To register, please visit http://www.amaravidya.com/modules/ and etransfer your registration fee to info@amaravidya.com. Cancellations more than seven (7) days prior to the start date can be refunded minus a $100 administration and processing fee or the account can be credited for no administration or processing fee. Cancellations within seven (7) days of the start date will not be refunded or credited.
Date :
Monday, October 23, 2017 at 4 pm
Event location :
Christ Church Anglican Parish Hall,
Gananoque, Canada
Contact :
E-mail: info@amaravidya.com
…………………………………………………………………………………
The Legendary Patsy Cline Show w/ Amberley Beatty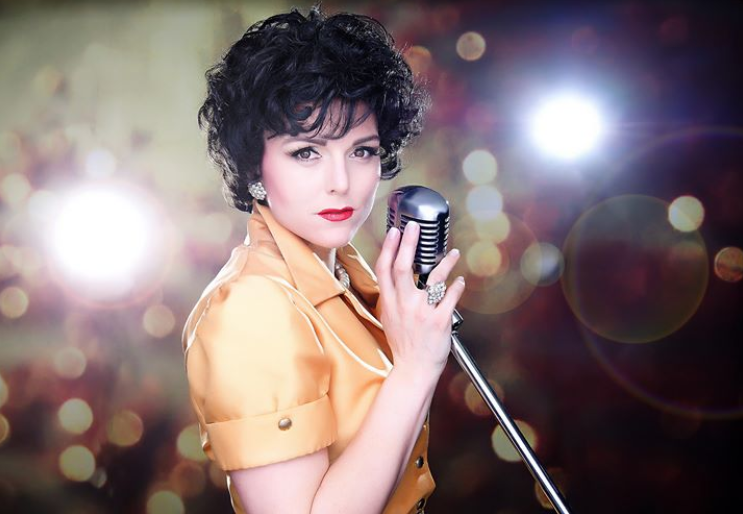 Starring Amberley Beatty with The Sweet Dreams Band. Presented by Paquette Productions. When Amberley Beatty steps on stage, the very spirit, the very soul of one of the greatest singers in the history of Pop and Country music comes to life as the legendary Patsy Cline. Patsy Cline's two diverse looks are captured in evening gown and Western style dress complete with the sultry sound and bright red lipstick of the early 1960s. When asked how she was influenced, Amberley explains, "When I was a little girl the best time of my life was sitting at the breakfast table with my Grandpa listening to the oldies country station on the radio. He and I would sing along to his favorite songs like Loretta Lynn, Hank Williams and of course Patsy Cline.
Date :
Friday, October 27, 2017
Event location :
Thousand Islands Playhouse ,
185 South Street,
Gananoque, Canada
…………………………………………………………………………………
The 2017 Gananoque Scary story contest

Winners announced: Friday, October 27th
Reading of winning stories: Saturday, October 28th at 1:00 p.m.
This popular annual contest is open to primary, junior and intermediate students living in Gananoque and surrounding areas. Local schools can participate by providing support to students for the writing process and submissions. The annual competition encourages the development of young authors in the community with cash prizes awarded in each age category. Entry guidelines and forms will be available at the library, school offices and individual classes. For ages 6 to 14. Entries are due Monday, October 16th and winners will be announced Friday, October 27th. Reading of winning stories will take place October 28th at 1:00 PM. at the Gananoque Public Library.
Date :
Saturday, October 28, 2017
Event location :
Gananoque Public Library – 100 Park Street, Gananoque, Ontario, K7G 2Y5
Contact :
Deirdre Crichton at Gananoque Public Library
Phone contact: 613 382-2436
E-mail: gplp@bellnet.ca