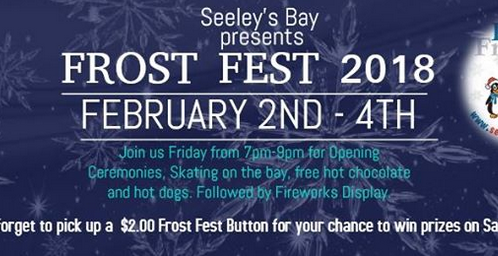 "Wellness through Balance"
Come out and enjoy Fireworks, Silent Auction, Vendor & Craft Sale, Saturday Night Entertainment, Chili Cook-off, Indoor & Outdoor activities for all ages. Seeley's Bay Family Chiropractic Clinic Dr. Dodie Elkins specializes in helping people function better in all aspects of their lives. Clinic's mission is to serve the community and provide them with the highest quality of care and to inspire patients to live in optimal health and wellness.
Seeleys Bay Family Chiropractic has been providing families in the surrounding areas with natural healthcare.
"You and your entire family deserve to be optimal health, and this is our main goal. We bring you natural health care solutions in order to relieve pain and discomfort, and to promote active care at home and work. Chiropractors are the only professionals trained to detect and correct spinal subluxations caused by traumas such as the birth process, sports injuries, car accidents, poor posture, and even emotional stress."
Date :
Friday, February 2 to 4, 2018
Event location :
1-106 Drynan Way, Gananoque, Ontario K0H 2N0
Contact :
Phone contact: +1 613-387-3703
E-mail: seeleysbaychiropractic@gmail.com
Website: http://seeleysbaychiropractic.ca/