A Fine Arts Show

Before the Summer, a fine arts show with fifteen selected artists showing paintings and sculptures in the artistic setting of the Gananoque Fire Hall Theatre. Celebrate before the summer in scenic Gananoque by the St. Lawrence River and bring beauty home.
Friday, May 4th, 6-9: Music by "Evening Edition", Ross McPherson, Nora Peterson. Finger foods, bar available.
Saturday, May 5th, 10-5: Music by Harpeggio, Lea and Phil Hamblett. Bar available.
Sunday, May 6th, 10-4
Date : Friday, May 4, 2018 from 6pm to May 6, 2008 at 4pm

Event location : Firehall Theatre, 185 South Street, Gananoque ON, K7G 1A1
Contact : John Sorensen
Phone number: 613 659-3874
E-mail: jmsorensen@xplornet.com
Website: http://www.beforethesummer.com/
…………………………………………………………………………………
1st Annual Gananoque Childrens Thrift Sale & More!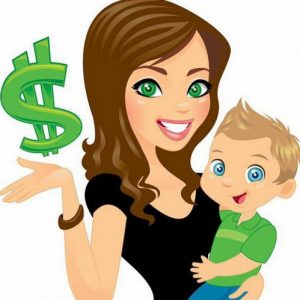 Sell or buy kids toys, clothes, electronics, games, bikes, baby gear, bedding, books, outdoor toys, sports equipment, crafts, etc, the list goes on & on! All kinds of treasures! All things kids!
Raising Money and Awareness for our local Food Bank!
Parent vendor tables $15 Business Vendor tables $20 Vendors keep 100% of their Sales!
Admission: $2 kids are free
Bake sale, Plant sale, Hotdogs & Drinks, Door prize of a new RCA Flat Screen LED TV, 50/50 Draw, Face Painting, Batman and Batgirl will be here for photo opportunities, Outdoor Petting Zoo, Local Race Car Drivers from Brockville Speedway will have their cars on display in the parking lot. They will be available for pictures and questions.
MYFM 99.9 Gananoque will be live on location
Raffles:
A Basket of Gift Cards totaling $1000.
2 Tickets to your choice of Gananoque Boat Cruise and lunch for 2 in Gananoque
2 Tickets to your choice of Gananoque Boat Cruise and Dinner for 2 in Gananoque
2 Tickets to your choice of Gananoque Boat Cruise and Breakfast for 2 in Gananoque
2 VIP Tickets to the Dirt Racing Fall Nationals at the Brockville Speedway – Value of $200
Spa Day Package – hair wash, cut & blow dry, style, massage, manicure & pedicure in Gananoque.
Car detailing package with oil change in Gananoque
Overnight hotel stay with dinner for 2 in Gananoque
Silver Cinema Double Feature Package – Includes a family pack of 4 tickets to silver cinema to the show of your choice, 4 popcorn & 4 drinks. The 2nd part of this fabulous raffle is the "At Home" package of 2 movie rentals and a large take home popcorn + a an Xlarge pepperoni Pizza for pick up from Milano Pizzeria!
Please bring a nonperishable food item to donate to the food bank. As well, items like deodorant, toothpaste, feminine products are always in need.
Volunteers are needed.
Date : Saturday, May 5, 2018 from 8am to 1:30pm
Event location : Silver Cinema – Gananoque , 345 Herbert St., Gananoque, Canada
Contact : Amanda Laura
Website: https://www.facebook.com/events/962248767267474/
…………………………………………………………………………………
Happy Mother's Day!
It is the time for people to thank mothers and mother figures who took the time care for them and help them through life's challenges.
Early celebrations of Mother's Day originated from Canada's neighboring country, the United States. Carnations are a popular Mother's Day symbol in both Canada and the United States. Some people may choose to wear a carnation as a brooch on Mother's Day. However, other flowers are also given to mothers or mother figures to symbolize one's love and appreciation for them.
Many people send cards or gifts to their mother or mother figure or make a special effort to visit her.
Common Mother's Day gifts are flowers, chocolate, candy, clothing, jewelry and treats, such as a beauty treatment or trip to a spa. Some families organize an outing for all of their members or hold a special meal at home or in a restaurant. In the days and weeks before Mother's Day, many schools help their pupils to prepare a handmade card or small gift for their mothers.
The origins of Mother's Day are attributed to different people. Many believe that two women, Julia Ward Howe and Anna Jarvis were important in establishing the tradition of Mother's Day in the United States. Other sources say that Juliet Calhoun Blakely initiated Mother's Day in Albion, Michigan, in the late 1800s. Her sons paid tribute to her each year and urged others to honor their mothers.
Date :
Sunday May 13, 2018
…………………………………………………………………………………
Special Events Cruise on the Gananoque Boat Line featuring Ambush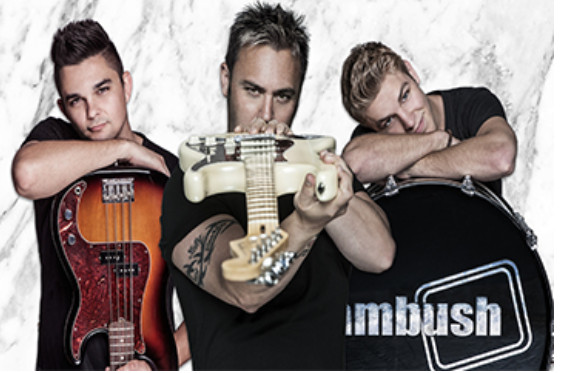 Ambush, "Canada's Rockin' Country Band" has been delivering their own brand of high octane country music since 1993. The trio of Mark McDonell, Kris Lafontaine, and Danny Derue are a dynamic group of performers who share an unprecedented combination of talent, experience and contagious enthusiasm. Famous for their live shows, Ambush has built an intensely loyal fan base in Eastern Ontario and Western Quebec. The Ambush Army is a quarter of a million fans strong and still growing! Performing to captivate crowds of all ages.
In 2006 Ambush was crowned champions of the CMT reality series "Plucked." Ambush has been recognized by the Canadian music industry with multiple nominations for Canadian Country Music Association awards, including: Independent Group or Duo of the Year (2006). Independent Group or Duo of the Year (2007) & Group or Duo of the Year (2007). Soon, the world will know what their legions of fans have known for years. Ambush is raw energy, sheer entertainment and just plain fun!
This 3-hour cruise will feature the famous Boldt Castle and views of the American and Canadian channels. For your enjoyment we offer a bar on both decks and a large dance floor. MUST BE 19 OR OLDER.
Cost: $35 per person Advance / $40.
Date : Saturday, May 19, 2018 from 07:30 pm – 10:30 pm
Event location : 280 Main Street. Gananoque, Ontario
Phone number: 1.888.717.4837
Website: https://ganboatline.com/events/ambush/
…………………………………………………………………………………
2 Pianos 4 Hands at Thousand Islands Playhouse

Ted and Richard share the same goal: concert pianist stardom. Two actors, two pianos, and dozens of characters tell their story in a hilarious show of piano wizardry featuring the music of Bach, Beethoven, and Jerry Lee Lewis.
Admission Details
Regular Ticket: $35
Senior Ticket (65+): $33
Youth Ticket (Under 30): $19
Date : to
Event location : Thousand Islands Playhouse, 185 South Street, Gananoque
Contact : Thousand Islands Playhouse
Phone number: 613-382-7020
E-mail: boxoffice@1000islandsplayhouse.com
Website: http://www.1000islandsplayhouse.com/2-pianos-4-hands/
…………………………………………………………………………………
Mark Crissinger Solo in Gananoque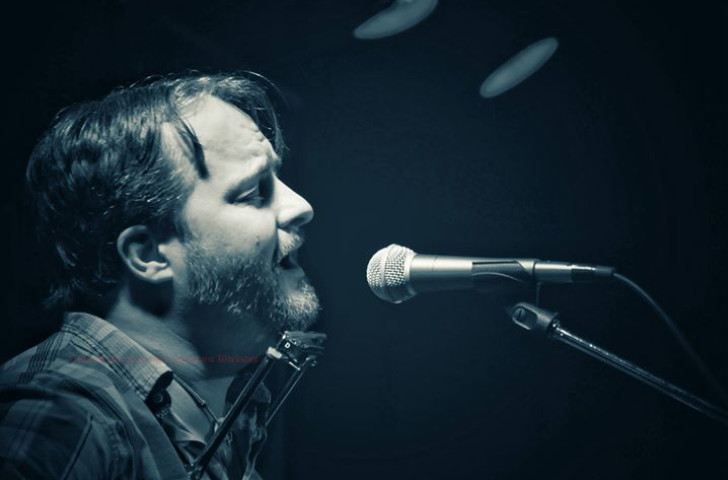 Mark Crissinger is a 2017 Maple Blues Award nominee from Vancouver Island. He has been performing in pubs, clubs, festivals, and fairs since 1987. His solo show features accomplished guitar playing and soulful vocals. The harmonica and a resonator guitar can make an appearance as well. During a song, he will often loop (record) what he is playing and solo over it. This sounds like two guitars playing at the same time and fills out the sound of the show.
Blending traditional themes, clever lyrics and modern arrangements, Mark performs his original blues and roots music, capturing his singer-songwriter soul and the blues in his heart. He combines many different styles allowing for plenty of sonic variety. It's a fun, upbeat, and dynamic night of music that has gained him many years of popularity on the solo tour circuit
His latest "new blues" album is receiving great reviews and can be heard on blues radio shows around the world.
Date : Friday, May 25, 2018 at 8pm
Event location : Stonewater Gastro Pub & Cafe , 490 Stone St South, Gananoque, Canada
E-mail: mgcrissinger@gmail.com
Website: http://www.markcrissinger.com/
…………………………………………………………………………………