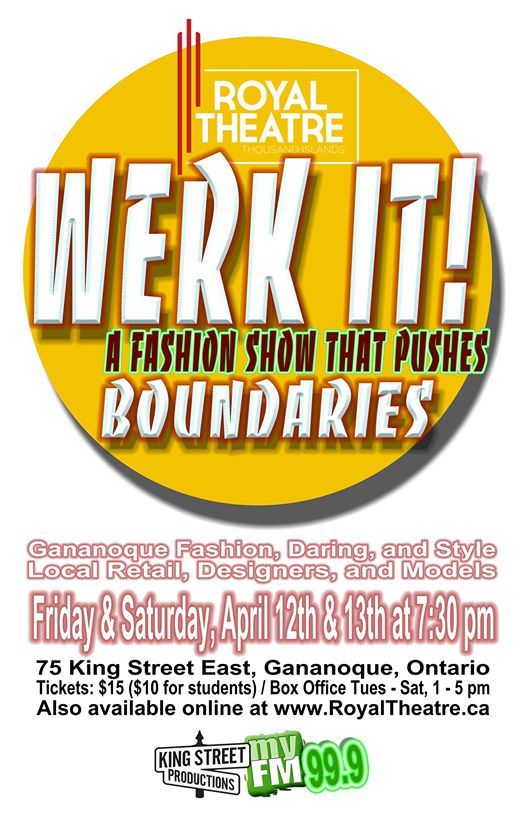 WERK IT! A Fashion Show that Pushes Boundaries
Mary Holmes & Kaitlin Agius are on fire, in full prep mode for "WERK IT!", the Gananoque Community Fashion show!
Be sure to come see what's on the runway! Local designers, retailers, and models!About Organizer:
The Royal Theatre Thousand Islands is a venue which adds to Gananoque's cachet as an Arts Destination in Eastern Ontario.
http://www.RoyalTheatre.ca
Date : April 19, 2019 from 6:30 to 8:30pm
Event location : Royal Theatre Thousand Islands, 75 King Street E., Gananoque, Ontario K7G 1E8, Gananoque, Canada
Contact : www.RoyalTheatre.ca