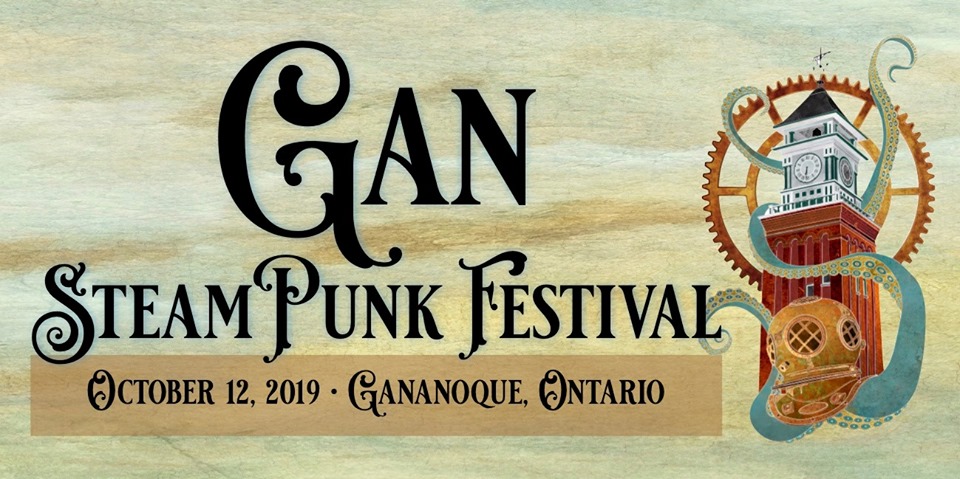 Join us for our opening ceremony at Town Hall on Friday, October 11th. There will be a meet and greet and a good chance to pick up you festival material! From 7PM onwards there will be a Ghost Tour and Pub crawl.
Saturday's events:
Cacophony on King at 11AM
The parade will consist of a brass band, a display of steampunk inspired sculpture, circus performers and dancers. Most of the parade will be foot traffic, and audience members who are in costume are encouraged to join in!
The Mad Professor's Playground 12PM – 6PM
The parade will end at Town Hall where there will be vendors, entertainment and workshops available for kids and adults (face painting, costume making, etc). There will also be a scavenger hunt that will take participants throughout the town.
Steam on the River 7PM – 9PM
Sail down the river with Gananoque Boat Line on this dress ball cruise! DJ entertainment on board will be providing some Steampunk inspired electro swing.
Date :
Friday, October 11-12, 2019
Event location :
Gananoque, ON