Doors Open Niagara will be taking place October 16 & 17, 2010.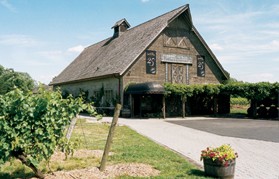 Niagara on the lake has several location open for you to visit:
CLARE'S Harley-Davidson
Inniskillin Wines
Jackson-Triggs Homestead
Laura Secord Homestead
Mackenzie Printery & Newspaper Museum
Niagara Historical Society Museum
Niagara Lodge No. 2 (Masonic Hall)
Ravine Vineyard Estate Winery
RiverBrink Art Museum
Royal George Theatre
Willowbank, School of Restoration Arts
Click Here to be able to see what each site has to offer!