Perth & District Horticultural Society Monthly Meeting
The PERTH & DISTRICT HORTICULTURAL SOCIETY meets the second Tuesday of every month (January to June and September to November) in 2016, 7:30pm at St. Paul's United Church, 25 Gore St. West in Perth.
On the 2nd Tuesday of the month from January to June, September and October. The November meeting starts at 6:00 p.m. on the 4th Tuesday. No meetings in July, August and December.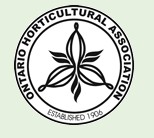 Plans are being made to bring exciting speakers to each meeting.
This month's meeting will be about: "Q & A Master Gardeners Summer Social"
Date :
(no meetings in July, August and December)
Location event :
at St. Paul's United Church,
25 Gore St. West – Perth
Contact :
Perth & District Horticultural Society
P.O. Box 494
Perth, ON
K7H 3G1
For more information on how you can attend, please contact the president, Jane Law, at perthhortpres@gmail.com or
visit the website: http://www.perthhortsociety.com/
…………………………………………………………………………………
Perth Citizen's Band Spring Concert
All concerts are FREE to the public and are held in historic Stewart Park just behind the Perth Town Hall in downtown Perth.
Bring along a lawn chair or simply enjoy a leisurely stroll through the park
Date :
Thursday, July 21st, 2016  at 7 pm

Location event :
Perth Legion, 26 Beckwith Street East
Contact :
For more information visit the band's website at http://www.perthband.ca or call conductor Brian Tackaberry at 613-256-4221.
…………………………………………………………………………………
Bingo at Perth Civitan Hall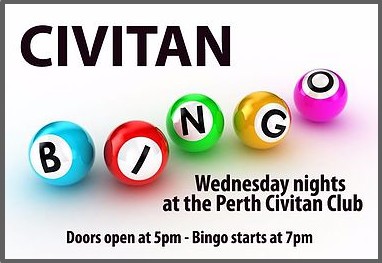 Every Wednesday night at the PERTH CIVITAN HALL, BINGO starts at 7 pm. Doors open at  5 pm.
Date :
Wednesdays July 13, 20, 27, 2016 @ 7 p.m.
Location event :
Located at #6787 Cty. Rd. #43 outside
at Perth Civitan Hall
Contact :
Please call the hall at 613-267-2181 for further information or visit: http://www.perthcivitan.org/
…………………………………………………………………………………
London Suite

STUDIO THEATRE PRODUCTIONS PRESENTS : LONDON SUITE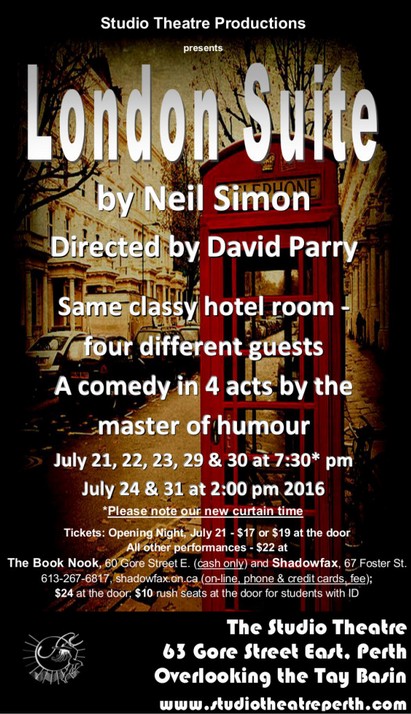 Neil Simon's rich comedy of four separate stories that take place in the same hotel suite at different times of the year.
A writer holds  a gun on his agent, who, he believes, has embezzled all the money from his book sales. A middle-aged New York widow on a shoe-buying expedition in London with her daughter, meets a rich Scotsman and wonders if she's ready for a change in lifestyle. An Oscar-winning actress and her former husband, now divorced and are seeing each other for the first time in years. He needs money for his lover who is dying of cancer. This bitter-sweet story has a twist in the tale. Finally, a couple's vacation plans are disrupted when they lose their Wimbledon tickets and possibly their hotel room to a Hollywood star.
Tickets
Tickets: Opening Night, July 21 – $17 or $19 at the door
All other performances – $22 at The Book Nook, 60 Gore Street E. (cash only)
$22 + $2 convenience fee at Shadowfax, 67 Foster St. 613-267-6817, shadowfax.on.ca (on-line, phone & credit cards); $24 at the door; $10 rush seats at the door for students with ID
Date :
July 21, 22, 23, 29, 30 at 7.30 pm
July 24 & 31 at 2 pm
Event location :
63 Gore Street East
Perth, ON
Contact :
http://www.studiotheatreperth.com  or http://studiotheatreperth.com/london-suite/ for further details.
or call +1 613-267-7469
…………………………………………………………………………………
Perth Farmer's Market 2016
THE PERTH FARMERS' MARKET takes place every Saturday morning between May 7th and October 8th, 2016, in the Tay Basin Parking Lot and around the Crystal Palace.
Vendors are set-up between 8am and 1pm and offer fresh, local, organic in-season produce, plants, preserves, meat, home baking, and tons of other goodies. The Market also offers artisans and crafts, jewellry, entertainment occasionally and chance to have breakfast at the Piggin' Out Market Cafe. This is a great way to spend a Saturday morning, getting to know your local producers in the heart of downtown Perth!
Date :
July 16, 23, 30

Location event :
Downtown Perth
Contact :
Website: http://perthfarmersmarket.ca/
…………………………………………………………………………………