2019 APRIL EVENTS @ THE COVE
Every Wednesday WINGS 'n TUNES + THE OPEN MIC with SHAWN McCULLOUGH (Country/Rock, Westport) Sing a tune and you could win a guitar! 6:30-9:30pmwww.reverbnation.com/shawnmccullough
Thu.Apr.4 PIEMONTE WINE DINNER: WINE & FOOD OF NORTHWESTERN ITALY 6-9pm $80 + HST for a 5 Course Dinner with Wine Pairings. Stay overnight too! Great Dinner and Overnight Packages available. $250 Standard Room & $275 Jacuzzi Suite.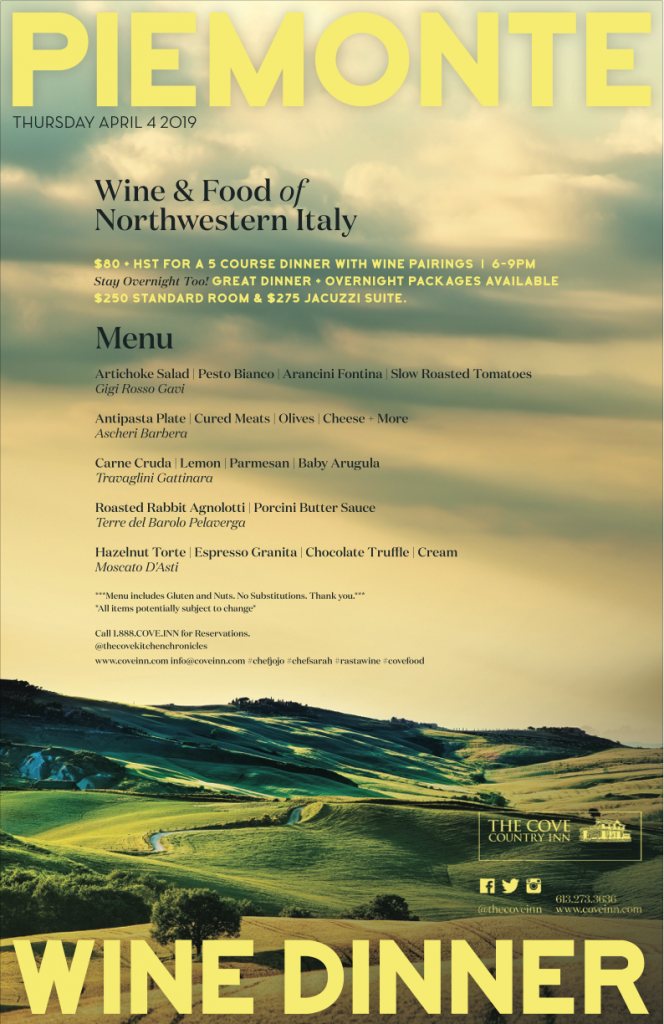 Fri.Apr.5 BENNI VANDER (Classic Rock Keyboards!) 6-9pm www.facebook.com/ben.vandergaast
Sat.Apr.6 W.A.C. Fundraiser EAST COAST KITCHEN PARTY with Music by KINGSTON CEILI BAND, Silent Auction & 50/50 Draw! 1-4pm $10 + Kids Free www.ceiliband.com www.westportartscouncil.com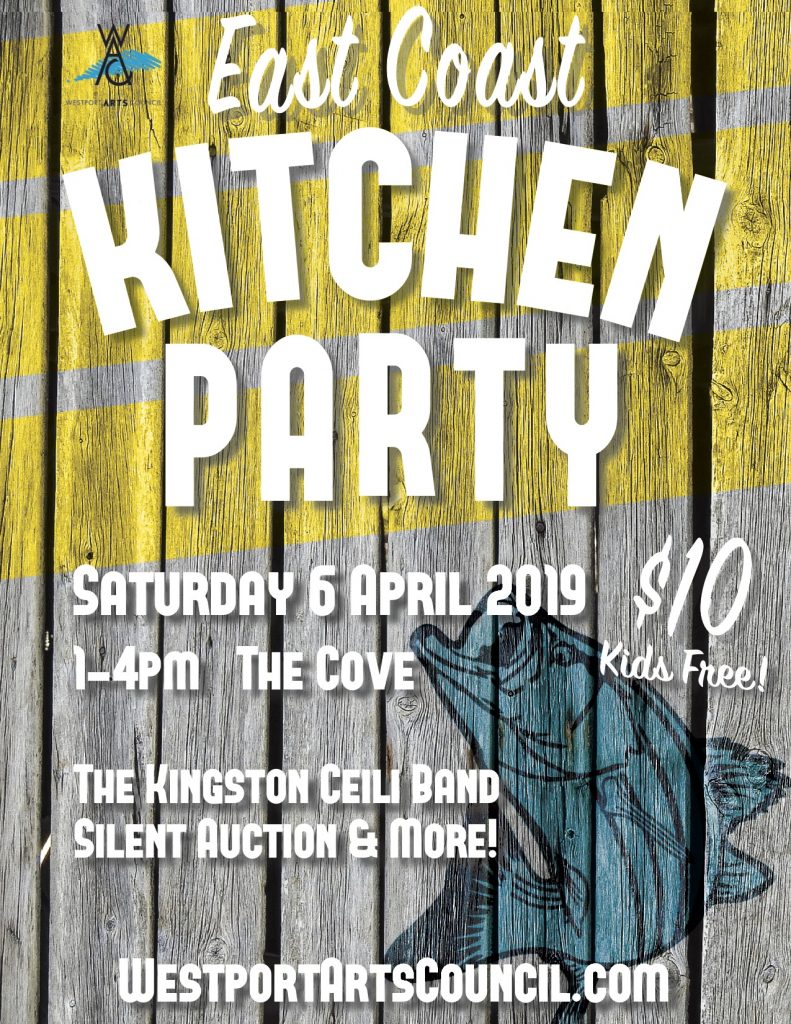 Sat.Apr.6 HALFCOCKED & LONESOME (Honkytonk "Prime Time Country" Band, Ottawa) 7-10pm $10 www.facebook.com/halfcockedandlonesome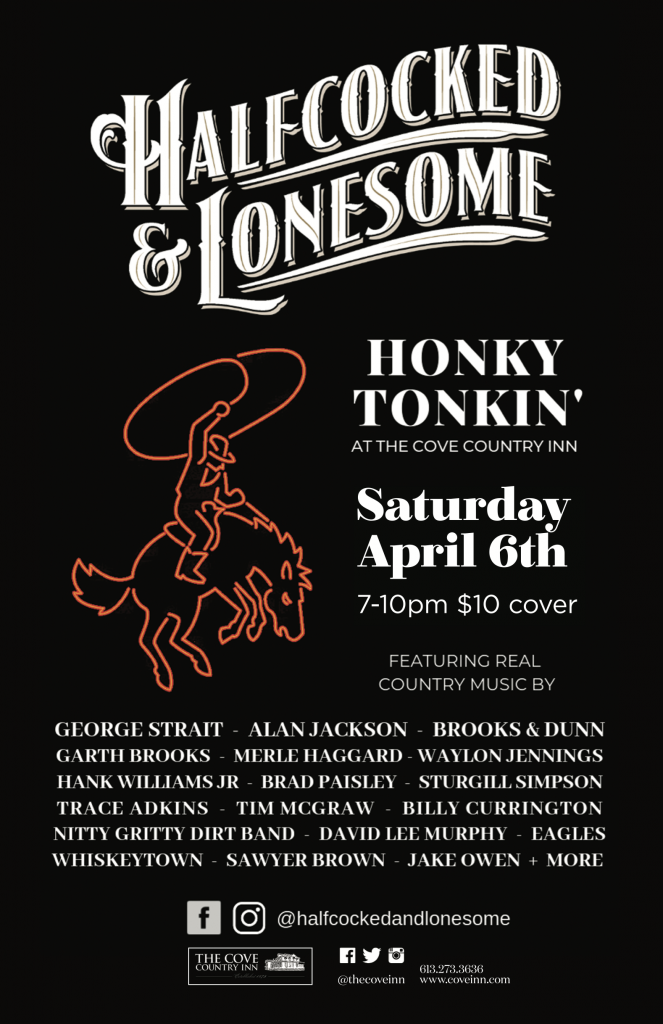 Thu.Apr.11 FAJITAS POP-UP! 5:30-8pm $20
Fri.Apr.12 BREA LAWRENSON & SHAWN McCULLOUGH (Original Acoustic Country, Carleton Place/Westport) 7-10pm $10 www.brealawrenson.com www.reverbnation.com/shawnmccullough
Sat.Apr.13 AL LERMAN (JUNO Award Winning Acoustic Blues, Havelock) 6-9pm www.allermanmusic.com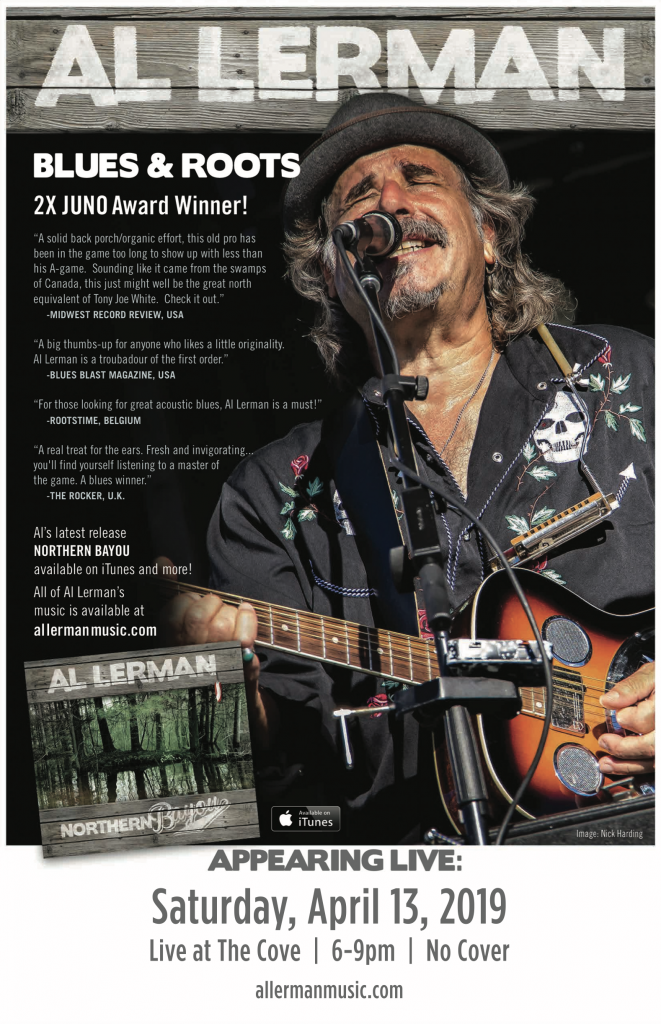 Sun.Apr.14 LIONS CLUB MOBILITY BUS BRUNCH 8:30-11am By Donation!
Fri.Apr.19 BLUES on the RIDEAU with RICK FINES &B SUZIE VINNICK BAND (Peterborough/Niagara) 7-11pm Buffet, Show + Charity $65 + HST www.bluesontherideau.ca www.rickfines.ca www.suzievinnick.com Reservations Only
Sat.Apr.20 TIM MOXAM (Indie Folk/Country, Toronto) 6-9pm www.timmoxam.com
Sun.Apr.21 EASTER DINNER BUFFET with Turkey, Ham & All the Trimmings 5-8pm $26 + HST
Fri.Apr.26 JAZZ NIGHT with SPENCER EVANS TRIO (All Styles of Music from the 20th Century!) 8:30-11pm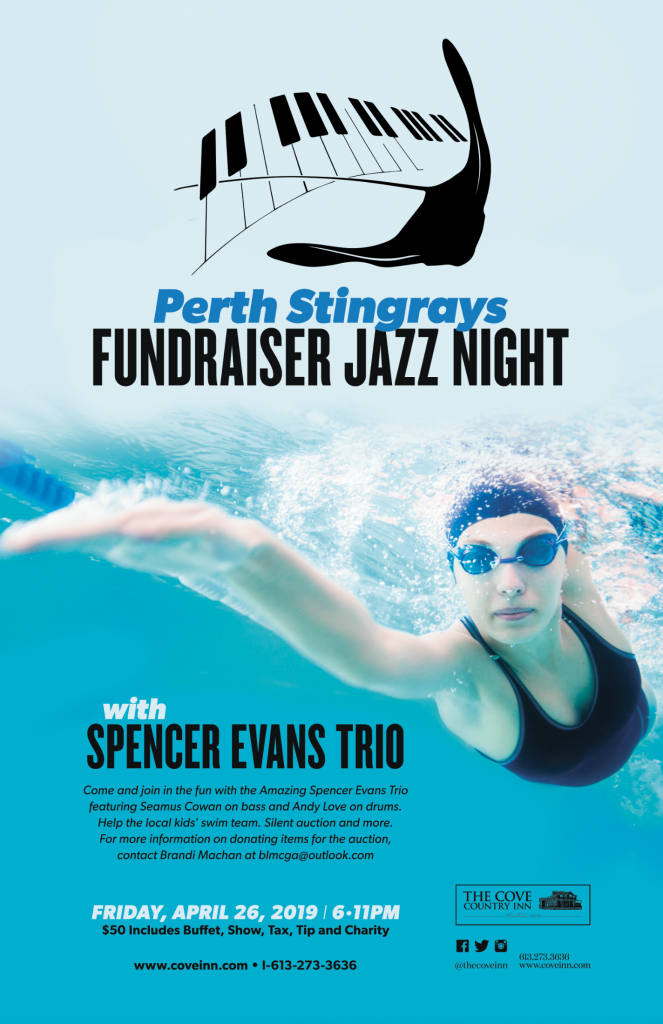 Sat.Apr.27 CHRIS MURPHY of Turpin's Trail (Solo Acoustic Celtic/Folk, Perth Road Village) 6-10pm www.turpinstrail.com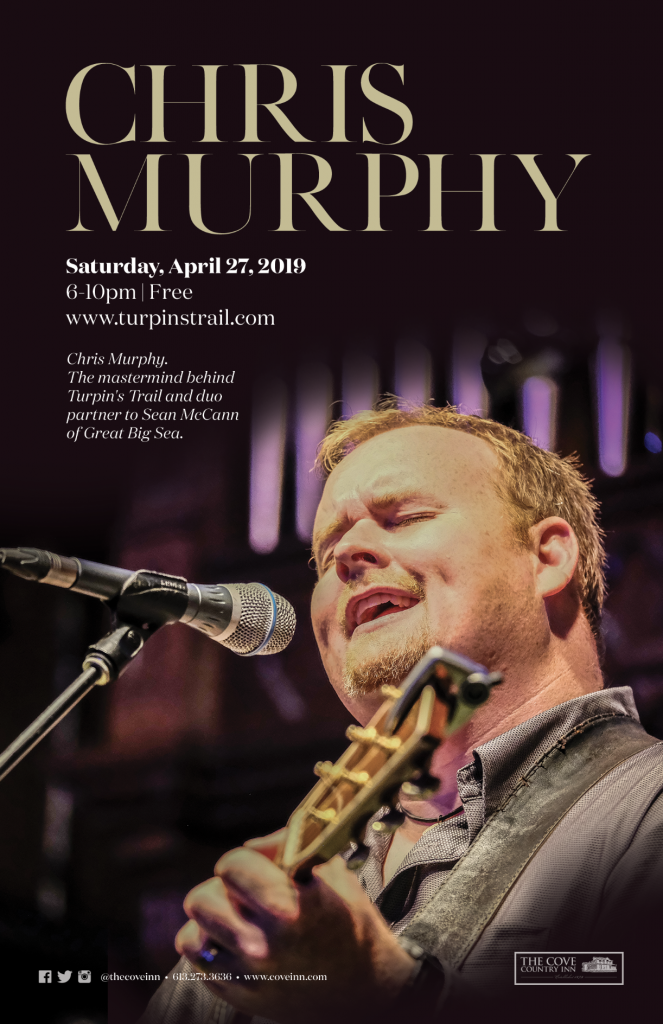 HOURS
Sun, Mon, Tue + Thu 11:30am-8pm
Wed, Fri + Sat 11:30am-9pm
ALL DAY COMFORT FOOD MENU + TAKE OUT MENU TOO!
***All Events Subject To Change. Please Call For Reservations
For event info, go to Entertainment at www.coveinn.com
The Cove Country Inn 1.888.COVE.INN @thecoveinn @thecovekitchenchronicles