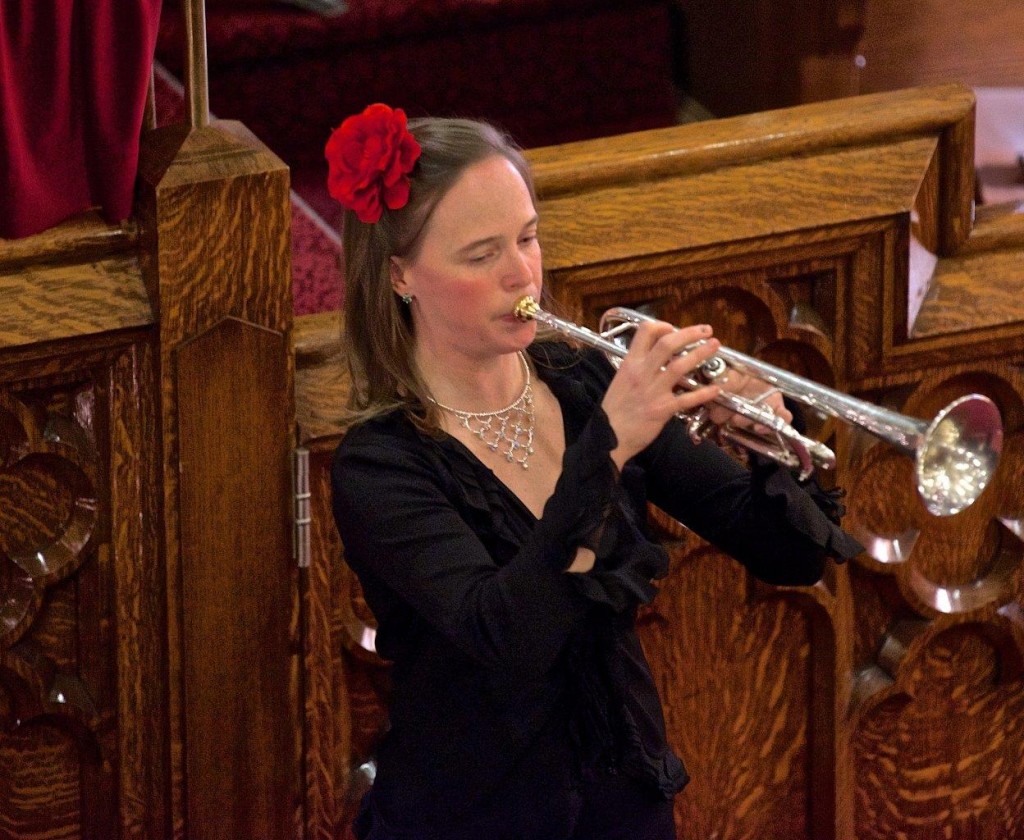 This October 26th at 8pm catch the excitement! Delight your ears!  The Consortium Aurora Borealis proudly presents "The Glory of Trumpet and Organ." A concert of appealing dance music from the Renaissance and Baroque by Susato and Praetorius. Throughout the night you will also enjoy works by Purcell, Jeremiah Clarke, Cazzati and Telemann.
Revel in the noble sounds of these two kingly instruments. Merrie Klazek  performs on various trumpets, and Elizabeth Ganiatsos plays the magnificent organ of St. Paul's United Church, which is celebrating the 50th anniversary of its installation this season.
This concert takes place on Saturday, October 26, 2013, 8:00 p.m. at St. Paul`s United Church, 349 Waverley Street, Thunder Bay, with an informative pre-concert talk at 7:30 p.m. by Lise Vaugeois. Handicapped-accessible (elevator).
Admission
$15 adults
$10 seniors and students, at the door.
For more information please call 683-5673 or 577- 4928, or visit our website at, www.consortiumauroraborealis.org.