Artists of all styles, art collectors, enthusiasts, and hundreds of thousands of spectators alike gather on the chosen streets of Winter Park FL each year to enjoy all the activities that come along with the Sidewalk Art Festival – one of the country's most celebrated, largest, most prestigious, and probably the oldest out door art festival.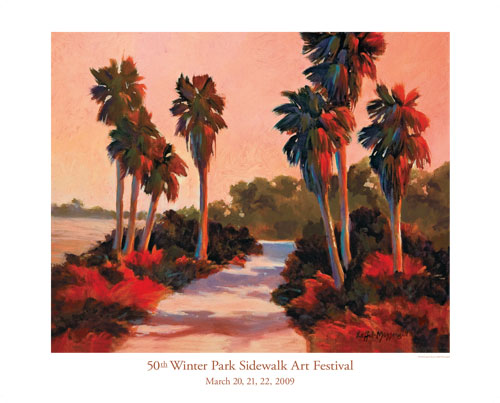 This year alone, around 1,200 artists from all over the globe showed interest in the event although the stringent panel of judges only selected a total of 225 artists all in all. The art pieces that made the cut were quite diverse with pieces on contemporary categories including Digital Arts, Graphics and Draw, Fiber, Glass, Leather, Jewelry, Metal, Mixed Media, and Photography. Naturally, with the magnitude of the Sidewalk Art Festival of Winter Park FL, traditional art pieces were also well represented in Painting, Clay, Sculpture, Watercolor, and Wood.
For those who might be wondering where all the enthusiasm and interest to join the Sidewalk Art Festival of Winter Park FL is coming from, knowing what are up for grabs might leave you stunned. Besides prestiege and honor, all the artists, who were fortunate enough to have made the initial cut, are fighting for a spot among the 62 awards that also comes with a total purse of $67,500. Of that amount, the "Best of Show" award alone makes an artists $10,000 richer.
Regardless of the numbers, the Sidewalk Art Festival of Winter Park FL are days to be remembered for thousands of American families and tourists. It has grown from being an art competition into a fun field 3-day event that brings families together to enjoy the arts, good music, good food, and an even better environment courtesy of Winter Park FL.
| | |
| --- | --- |
| Did you enjoy this article? | Related Posts |