Winter Park Spring Clean Up!
It's that time of year again! Now is the time for spring cleaning just in time for the summer. The City of Winter Park encourages residents to participate in the city's annual Spring Cleanup which will be held during the month of May. The annual Spring Cleanup provides an extra "bonus" pickup day so that residents can dispose of old furniture, broken appliances and other bulky items.
To take advantage of this convenient service, residents must place their items curbside after 5 p.m. on the evening prior to their second regularly scheduled pickup day.
Households North of Fairbanks/Aloma avenues – May 3 or 4.
Households South of Fairbanks/Aloma avenues – May 10 or 11.
(Hazardous waste and yard waste is not included in the spring cleanup.)
Date: Friday, May 3,4, 2018 from 8am to 5pm
Event location: Fairbanks/Aloma avenues – Winter Park, FL United States
…………………………………………………………………………….
Derby de Mayo On Park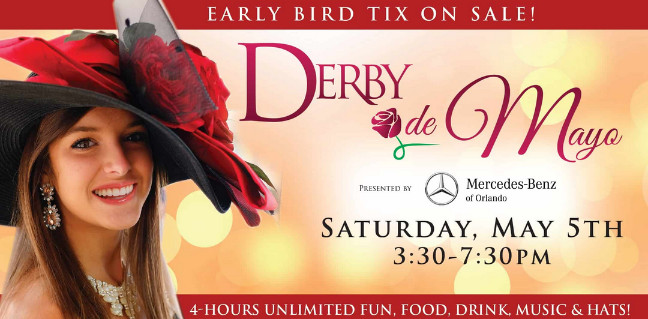 Join Orlando's Best Kentucky Derby/ Cinco de Mayo Party Presented by Mercedes-Benz of Orlando & Anthony DiNova
As a guest at Derby de Mayo On Park, all you have to do is enjoy Orlando's First ever Kentucky Derby/Cinco de Mayo party experience – Winter Park Style! View video of last years party here https://goo.gl/5c82pi
$59 Super Early Bird Park Ave single Tix first 100 sales
$220 for a 4- pack come with friends ($55 each)
All Tickets are Full VIP Access INCLUDES:
– Four hours of all the drinks, food, the fun you can handle
– Greeted with Champagne, Mint Julep, Margarita
– Full Premium Bar, + beer, and wine
– Live Music and dancing inside and outside til 8 pm
– Cigars (complimentary 1-each to first 100 smokers*)
– Viewing of the Kentucky Derby on the large screen
Cost: $55 – $220
Date: Saturday, May 5, 2018 from 3:30 pm to 7:30pm
Event location: University Club of Winter Park – 841 North Park Ave. – Winter Park, FL 32789 United States
Phone number: (407) 896-7356
Website: http://www.uclubwp.org/
…………………………………………………………………………….
Winter Park Sunday Running Group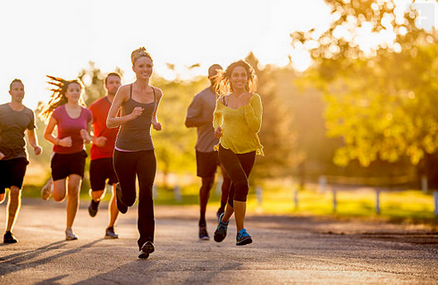 The Winter Park Sunday Running Group has been a source of pleasant running experiences and friendships for hundreds of runners over 40 years. We encourage and welcome runners of all ages and speeds to join us on the course which offers exceptional scenery throughout Winter Park. The most popular distances range from five to ten miles, but the course easily accommodates shorter loops of three or four miles. It is our policy to ensure that people new to the group are warmly welcomed and that they do not get lost on the course.
Date: Sundays, May 6,13,20,27, 2018 at 7 a.m – Weekly on the same day
Event location: Park Avenue & Welbourne Avenue – Winter Park, FL 32789 United States
Contact: Jack Gallagher
E-mail: jackgallagher534@gmail.com
Website: http://www.orlandorunnersclub.org/about-this-theme
…………………………………………………………………………….
Popcorn Flicks in the Park
50th Anniversary!
Complex sociological themes run through this science-fiction classic about three astronauts marooned on a futuristic planet where apes rule and humans are slaves. The stunned trio discovers that these highly intellectual simians can both walk upright and talk. They have even established a class system and a political structure. The astronauts suddenly find themselves part of a devalued species, trapped and imprisoned by the apes.
Date: Thursday, May 10, 2018 from 8pm to 10pm
Event location: Central Park main stage – Park Avenue & Garfield Avenue – Winter Park, FL 32789 United States
Phone number: 407-629-0054
Website: http://enzian.org/film/popcorn_flicks
…………………………………………………………………………….
Leadership Winter Park Graduation Luncheon
Connect with Leadership Winter Park alumni and celebrate the achievements of Class XXVIII as they walk the red carpet. Hear leadership lessons from keynote speaker, Jimm Walsh, Division Chief of the Winter Park Fire-Rescue Department and help honor our 2018 Leadership Winter Park Community Leader Award recipient.
Admission: $35 Individual Tickets
$400 Corporate Table of 10
Date: Thursday, May 10, 2018 from 11:30 am to 1:30pm
Event location: The Alfond Inn – 300 E New England Avenue – Winter Park, FL 32789
Contact: Tiffany Cahill
E-mail: tcahill@winterpark.org
…………………………………………………………………………….
Honky Tonk Angels
Previews: May 10 @ 7:30 pm & May 11 @ 2 pm
Written by Ted Swindley
A whimsical musical comedy, by the creator of Always…Patsy Cline, about three gutsy gals determined to better their lives and follow their dreams to Nashville. The score features over 30 classic country tunes including "I'll Fly Away," "Stand by Your Man," "9 to 5," "Coal Miner's Daughter," "Ode to Billy Joe," "Rocky Top," "I Will Always Love You."
Date: Thursday, May 10, 2018
Event location: 711 Orange Avenue Suite C – Winter Park, FL 32789
Contact: Winter Park Playhouse
Phone number: (407) 645-0145
E-mail: mail@winterparkplayhouse.org
Website: http://www.winterparkplayhouse.org
…………………………………………………………………………….
The Hot Seat
It was back in the summer of 2009 when Justin Wetherill, David Reiff and Eddie Trujillo opened their first uBreakiFix storefront in Orlando, FL. Today, uBreakiFix has hundreds of stores across the United States, Canada and the Caribbean. The company has come a long way, but the one thing that will never change is uBreakiFix's commitment to providing the best customer service in the tech repair industry.
Come hear from Eddie Trujillo as he takes on the hot seat and tells his story about building a successful business.
Featured Speaker: Eddie Trujillo, Vice President of Operations, uBreakiFix.
Cost: $25 – $50
Date: Wednesday, May 23, 2018 from 12pm to 1:30pm
Event location: Winter Park Chamber of Commerce – 151 West Lyman Avenue – Winter Park, FL 32789
Contact: Brock Terwilleger
Phone number: (407) 644-8281
E-mail: bterwilleger@winterpark.org
Website: https://winterpark.org/
…………………………………………………………………………….
| | |
| --- | --- |
| Did you enjoy this article? | Related Posts |