Winter Park Sunday Running Group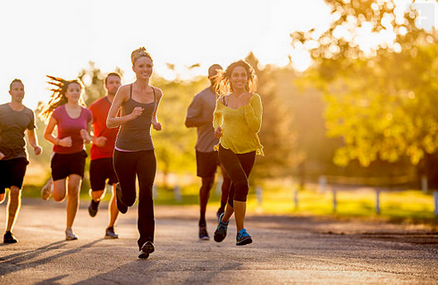 The Winter Park Sunday Running Group has been a source of pleasant running experiences and friendships for hundreds of runners over 40 years. We encourage and welcome runners of all ages and speeds to join us on the course which offers exceptional scenery throughout Winter Park. The most popular distances range from five to ten miles, but the course easily accommodates shorter loops of three or four miles. It is our policy to ensure that people new to the group are warmly welcomed and that they do not get lost on the course.
Date: Sundays, October 7,14,21,28, 2018 at 7 a.m – Weekly on the same day
Event location: Park Avenue & Welbourne Avenue – Winter Park, FL 32789 United States
Contact: E-mail: jackgallagher534@gmail.com
Website: http://www.orlandorunnersclub.org/about-this-theme
…………………………………………………………………………….
Autumn Art Festival Kickoff Party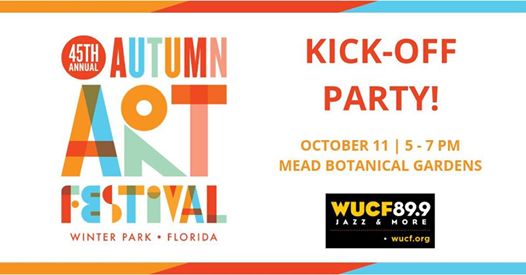 Join us at the beautiful Mead Botanical Garden for our 2018 Winter Park Autumn Art Festival Kick-Off Party. This event is sponsored by WUCF-FM, 89.9, "Jazz and More" and will feature American jazz standards, Latin jazz, and groove/soul tunes performed by The Michael Hawley Trio. A surprise guest vocalist may join the group for a few numbers as well!
Lite bites will be provided by Bulla Gastrobar. Click here to register.
*Fees/Admission:
Free for Chamber Members
$10 for Non-Members
Date: Thursday, October 11, 2018 | 5-7pm
Event location: Mead Garden, 1300 S Denning Drive – Winter Park, FL 32789
Contact: call 407-644-8281 or send e-mail to Ally Stricker
…………………………………………………………………………….
Popcorn Flick in the Park presents "The Pit and the Pendulum"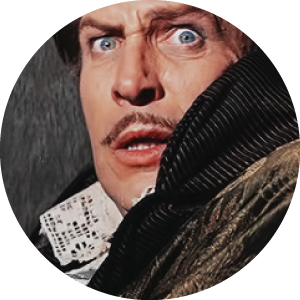 Elizabeth Barnard Medina (Barbara Steele) has died in the prime of life, and her brother, Francis (John Kerr), wants to know why. Elizabeth's husband, Nicholas (Vincent Price), and her doctor offer differing explanations, but when Francis learns that Nicholas' mother may have been buried alive, he begins to wonder if his sister met the same fate. And when he comes to believe that Elizabeth's spirit wanders about Nicholas' castle, Francis investigates — and is stunned by what he finds.
The Pit and the Pendulum – $10
Smooth Ambler Contradiction Whiskey, Angostura bitters, Fresh Squeezed Lemon Juice, topped with Gosling's Ginger Beer
Date: Thursday, October 11, 2018
Event location: Central Park, Winter Park FL, USA
Contact: Cathy Countryman at events@enzian.org ; Website: https://enzian.org/films/special-programs/popcorn-flicks/
…………………………………………………………………………….
Curtains Up ! 2018
Don't miss our annual fundraising event!
Please join us for our popular gala featuring sensational performers in a one-of-a-kind show, delicious catered food, an open bar and exciting silent & live auctions.
Proceeds from the evening will directly support the Playhouse's outstanding professional musical programming which entertains, uplifts and inspires thousands of adults and children throughout Central Florida each year.
Tickets are $150 per person. Seating is limited to 123 so get your tickets today!
Call 407-645-0145 or click here to get your tickets now.
Date: Saturday, October 20, 2018 | 6-10pm
Event location: Winter Park, FL
Contact: http://www.winterparkplayhouse.org/
…………………………………………………………………………….
The Hot Seat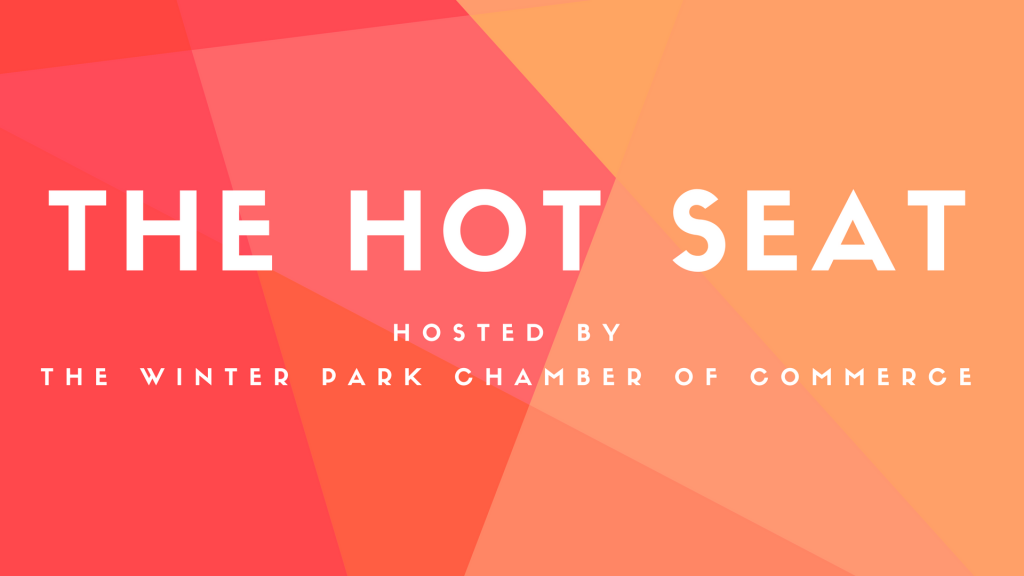 Hear from Central Florida's top entrepreneurs as they take on the hot seat and tell their story about building a successful business. We'll provide the lunch, you provide (some of) the questions.
oin us and hear from Malia Dreyer, founder of Lettermade LLC, as she shares her story of creating her collection of linens.
Cost is: $25 for Chamber Members and $50 for Non-members.
Date: Tuesday, October 23, 2018 | 11:30 am – 1pm
Event location: Winter Park Chamber of Commerce – 151 West Lyman Avenue – Winter Park, FL 32789
Contact: Amie Morgan
…………………………………………………………………………….
| | |
| --- | --- |
| Did you enjoy this article? | Related Posts |