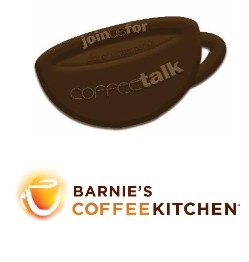 If you have a latté beans to grind or you simply want to espresso your thoughts, CoffeeTalk may be the cup for you.
This free, popular CoffeeTalk series gives the community an opportunity to sit down and talk with the Mayor, City Commissioners, City Manager and Department Directors. CoffeeTalk provides a more informal setting to share ideas, concerns and thoughts with city leaders.
CoffeeTalk also gives citizens the opportunity to talk to their city leaders in a more casual, informal environment and avoid the "stage fright" that is often experienced at large meetings. Mark your calendars for a cup of conversation and great coffee provided by Barnie's CoffeeKitchen®.
This month's speaker is Planning & Community Development Director Dori Stone.
Date :
Thursday April 14th @ 8:00 a.m – 9:30 a.m
Location event:
Winter Park Welcome Center
151 W. Lyman Ave.
Winter Park, FL 32789 United States
Contact :
For further details, please visit https://cityofwinterpark.org/visitors/welcome-center-and-chamber-of-commerce/
or call Clarissa Howard at 407-599-3428 or cell 407-948-2044