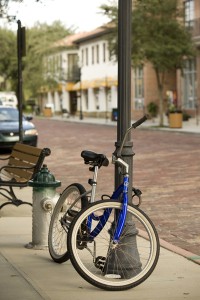 A series of community workshops, will be presented by ACi
Architects, on behalf of the City of Winter Park and the Winter Park Public
Library. The purpose of the workshops is to gather insights and input from
Winter Park residents on the specific location, appearance and design of
the proposed new Winter Park Public Library and civic center facility.
Workshop attendees will explore and help create placemaking possibilities
that carefully integrate the new library/civic center within the northern
sector of Martin Luther King, Jr. Park. The results of the workshops will
be integrated into conceptual designs to be presented to the residents and
City Commission.
*Community Workshop 1: Site Assessment & Placemaking Possibilities*
Saturday, August 22, from 10 a.m. to noon
*Lake Island Recreation Center, 450 Harper St.*
Delve into the opportunities and challenges presented by various sites
within the northern sector of Martin Luther King, Jr. Park. This workshop
will feature the expertise of Fred Kent and Elena Madison, executives with
the nonprofit Project for Public Spaces, an organization dedicated to
creating public places that foster great communities, parks and civic
spaces. Also facilitating will be Dr. Norman Jacknis of Columbia
University, a senior fellow at the Intelligent Community Forum, a
nationally recognized expert in the future of libraries, and a key advisor
to The Aspen Institute's effort "Rising to the Challenge: Re-envisioning
Public Libraries."
*Community Workshop 2: Building Design Possibilities*
Sunday, August 23, from 1 to 3 p.m.
*Rachael D. Murrah Civic Center, 1050 W. Morse Blvd.*
Participants will explore many different style options for the interior
and exterior design concepts and see how design elements can be integrated
into Morse Boulevard, surrounding neighborhoods, and the existing park.
Attendees will have an opportunity to express their preferences as to which
styles and characteristics work best with Winter Park's unique
architectural character and vision for a new 21st century library and
civic center facility.
*Community Workshop 3: Community Findings & Direction*
Thursday, September 17, from 5:30 to 7:30 p.m.
*Location TBD*
Participants will review the results of the placemaking and building
appearance workshops, and view a 2-D conceptual site plan as well as 3-D
conceptual building-site visualization that incorporates the community's
input. Attendees will be encouraged to give feedback to help adjust the
concepts so they most accurately reflect the wants and needs of the Winter
Park community.
For more information about the workshops, please visit wppl.org/FutureWPPL
<http://www.wppl.org/FutureWPPL>
| | |
| --- | --- |
| Did you enjoy this article? | Related Posts |