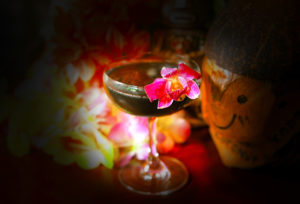 Popcorn Flicks in the Park
ABBOTT AND COSTELLO MEET FRANKENSTEIN
This film is a part of our Popcorn Flicks series, which takes place in Central Park, Winter Park once a month and it's FREE and open to the public!
In the first of Bud Abbott and Lou Costello's horror vehicles for Universal Pictures, the inimitable comic duo star as railway baggage handlers in northern Florida. When a pair of crates belonging to a house of horrors museum are mishandled by Wilbur (Lou Costello), the museum's director, Mr. MacDougal (Frank Ferguson), demands that they deliver them personally so that they can be inspected for insurance purposes, but Lou's friend Chick (Bud Abbott) has grave suspicions.
Try one of our 13 Cocktails of Halloween, available at Eden Bar throughout October! Especially:

Frankenstein – $11
Your perfect mix of monsters…in perfect form. Wray & Nephew over proof rum, Appleton signature blend rum, fresh lime juice, burnt vanilla sugar syrup, and a few dashes of activated charcoal. Served up.
Date :
Thursday, October 10, 2019 at 8pm
Event location :
Central Park main stage
Park Avenue & Garfield Avenue
Winter Park, FL 32789 United States
Contact:
Phone contact: 407-629-0054
Website: http://enzian.org/film/popcorn_flicks
| | |
| --- | --- |
| Did you enjoy this article? | Related Posts |