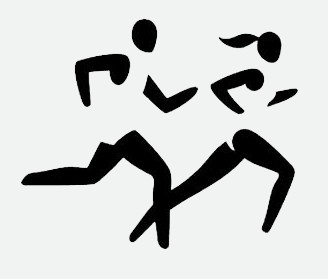 Winter Park Sunday Running Group
The Winter Park Sunday Running Group has been a source of pleasant running experiences and friendships for hundreds of runners over 40 years. We encourage and welcome runners of all ages and speeds to join us on the course which offers exceptional scenery throughout Winter Park. The most popular distances range from five to ten miles, but the course easily accommodates shorter loops of three or four miles. It is our policy to ensure that people new to the group are warmly welcomed and that they do not get lost on the course.
Date:
Sunday, October 2,9,16,23,30 2016 at 7 am
Where?
Park Avenue & Welbourne
Winter Park
Website:
https://cityofwinterpark.org/event/sunday-running-group/2016-08-07/
…………………………………………………………………………………………………………..
Popcorn Flicks in the Park

Presented by Winter Park CRA and produced by Enzian Theater. This film series features classic films for the whole family. We encourage you to bring a blanket, a picnic or snacks, and some family and friends and join us! Free popcorn for everyone.
House of Wax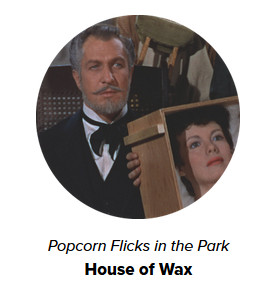 Wax sculptor Henry (Vincent Price) is horrified to learn that his business partner, Matthew (Roy Roberts), plans on torching their wax museum to collect on the insurance policy. Henry miraculously survives a fiery confrontation with Matthew and re-emerges some years hence with a museum of his own. But when the appearance of Henry's new wax sculptures occurs at the same time that a number of corpses vanish from the city morgue, art student Sue Allen (Phyllis Kirk) begins suspecting wrongdoing.
Date :
Thursday, October 13 at 8 pm

Contact :
For more information please call 407-629-0054
or visit website: enzian.org/film/popcorn_flicks
…………………………………………………………………………………………………………..
Trio Solisti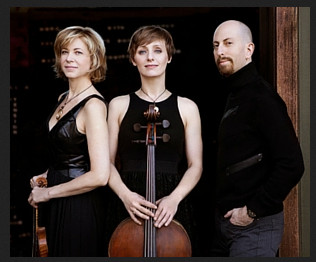 Trio Solisti has forged a reputation as the most exciting piano trio in America, with a passionate performance style that combines exceptional virtuosity and penetrating musical insight. Regularly performing music that encompasses the standard repertoire and works by contemporary composers, the Trio garners rave reviews throughout its concert tours.
Date :
Sunday, October 16, 2016 at 3 pm
Event location :
Knowles Memorial Chapel
1000 Holt Avenue
Winter Park, FL 32789 United States
Contact :
Website: https://cityofwinterpark.org/visitors/welcome-center-and-chamber-of-commerce/
…………………………………………………………………………………………………………..
43rd Annual Winter Park Autumn Art Festival 
From over 425 applications, 180 of Florida's outstanding artists were selected to display their works in ten different categories, including ceramics, digital art, drawings and graphics, fiber, fine crafts, jewelry, mixed media, painting, photography and sculpture. The Autumn Art Festival is the only juried fine art show to showcase Florida artists exclusively.

Throughout the weekend, attendees can enjoy live musical entertainment, children's art workshops led by instructors from The Crealdé School of Art, seasonal craft beers in the New Belgium Brewing beer garden, food vendors and a sidewalk sale at local merchants.
Date :
October 8 & 9, 2016 | 9 am to 5 pm
Event location :
Central Park
Park Avenue & Morse Boulevard
Winter Park, FL 32789 United States
Contact :
Website : http://winterpark.org/events-programs/winter-park-autumn-art-festival/
…………………………………………………………………………………………………………..
| | |
| --- | --- |
| Did you enjoy this article? | Related Posts |