PRESS RELEASE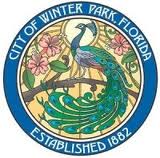 For Immediate Release:
Media Contact:  Clarissa Howard 407-599-3428 or cell 407-948-2044
WINTER PARK USES NEW CEMETERY MOBILE APP
TO KEEP THE MEMORIES OF OUR LOVED ONES ALIVE
 WINTER PARK, Fla., an internationally recognized ICMA Excellence Award winner with accredited fire, police and parks & recreation agencies (June 28, 2013) – The mobile app world is not just for the living anymore – now those who have gone even 100 years before us can benefit from these new advancements in technology.  Well, sort of.
Two years ago in 2011, our Parks & Recreation Department implemented an online burial search that allows the public to find burial locations via the city website. Today, Parks & Recreation has launched a new feature to this software that will allow family, friends and visitors of both Palm and Pineywood cemeteries to remember their loved ones, and learn about the many others laid to rest at each cemetery as well.
By downloading the new mobile app called WPC Explorer from your devices' app store, any visitor can walk through either Palm or Pineywood cemetery with an android, iPhone or tablet.  As they visit a gravesite, they can access their loved one's obituary, life history and photos directly from their mobile device. This information would be electronically submitted by family or friends of the departed to the Parks & Recreation Department, who will review and upload into the new software.  Each site will have its own GPS location so as you travel through the cemetery, you can actually experience an in-depth history of the city's past residents and family members.
Literally, as you travel through the cemetery, information and wonderful memories about the ones who have gone before us can be available on your android, iPhone or tablet.  With this new upgrade, the phrase  "there's an app for that" will not only benefit us now, but can also be a new way to remember. Keeping these memories alive is so important and the city's Parks & Recreation Department is making it easier for us to remember our dearly departed through the use of modern technology.
For more information regarding WPC Explorer, visit cityofwinterpark.org under What's New or call 407-599-3252.