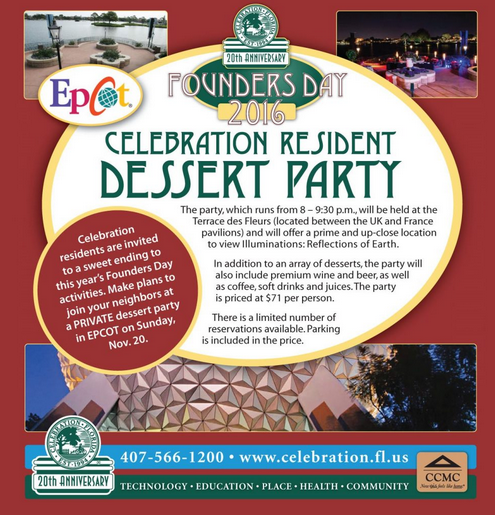 The party, which runs from 8 – 9:30 p.m., will be held at the Terrace des Fleurs (located between the UK and France pavilions) and will offer a prime and up close location to view Illuminations: Reflections of Earth. In addition to an array of desserts, the party will also include premium wine and beer, as well as coffee, soft drinks and juices. The party is priced at $71 per person. There is a limited number of reservations available. Parking is included in the price.
Date :
Sunday, November 20, 2016
Event location :
EPCOT, Terrace des Fleurs
Celebration FL
Contact :
To register, or for more information, please click HERE, stop by Town Hall or call 407-566-1200.