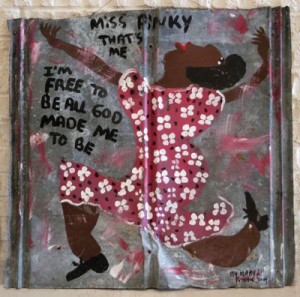 Come out during January 20 to April 21 at the Hannibal Square Heritage Center Gallery for the The Art of Missionary Mary Proctor.
Tallahassee-based Mary Proctor is a self-taught African-American artist and has exhibited her highly distinctive work nationally. Her artwork incorporates found objects into paintings and three dimensional works, largely inspired by Bible scripture and other life lessons. Curated by executive director Peter Schreyer, the exhibition includes work from Mary's personal collection as well as from that of the Mennello Museum of American Art.
Gallery talk at 7 p.m. at adjacent Mt. Moriah Missionary Baptist Church; opening reception 8 to 9:30 p.m. on Friday, January 20.
For more info visit www.hannibalsquareheritagecenter.org